Overview
Peru is undoubtedly one of the most diverse countries in the world, giving us hundreds of options to enjoy a great time with all-aged travelers, from veterans to kids! We have designed this 14-day family trip to Peru to immerse you and your family through the South Coast and Andes' most stunning spots while having a fun time together. Bike and taste the best of our capital city before traveling to the Tambopata National Reserve in the middle of the Amazon Rainforest! Discover charming villages in the Sacred Valley of the Incas, and spend the night at family glamping before making way to the ancient city of Machu Picchu, in the heart of the Andes. End your fun family adventure next to the Pacific Ocean, exploring, and sandboarding in the desert of Paracas.
Why we love this trip!
Explore Tambopata National Reserve in a unique family-oriented program.
Hike with llamas in the Sacred Valley of the Incas as part of a sustainable tourism project.
Discover the vast Paracas desert and its dunes on board sand buggies.
Day 1: Welcome to Peru & Lima
Welcome to Peru and Lima! Upon arrival, our local staff will greet you and transfer you to your hotel in Miraflores, where you are free to relax and wander around at your own pace. Depending on your time of arrival, we have plenty of suggestions for you to make the most of your first day in the city.
Day 2: Lima Huariques & Bike Tour
If you wish to discover the new and traditional flavors from the local picturesque Lima neighborhoods, this is the adventure for you! We start in Barranco, where we'll enjoy the spectacular views of the Bay of Lima as we ride our bikes. On route, you will try delicious seafood tapas, and causa Limeña, one of the most popular Peruvian dishes. We continue our adventure with a Lomo Saltado, and with delicious picarones. Finally, some refreshing craft beers will be waiting for us before starting our journey back to our hotel.
Day 3: Arrive in Tambopata National Reserve
This morning our jungle adventure starts! Head to the local airport to board our flight to Puerto Maldonado, the gateway to Peru's Southern Amazon and the Tambopata National Reserve. Our local guide will welcome us and start our drive to the port in the Infierno Community, about 1 hour away. At this port, we will embark on a two-and-a-half-hour boat trip up the Tambopata River, in which we might appreciate vegetation and also see some wildlife. This afternoon, we'll go for a short walk to observe some local flora such as Ironwood or Kapok trees and maybe birds such as Trogons, quails, and wild turkeys!
Day 4: Las Torres Claylick, Tres Chimbadas & Animal Prints
Leaving at dusk and going fifteen minutes upriver will lead you to observe macaws, parrots, parakeets, and the occasional mammal feeding peacefully at La Torre Clay Lick. Take a path to a mammal clay lick and search for animal prints of the ones that feed on this mineral-rich earth. Go on a night boat exploration to enjoy the sounds of the jungle and try to spot some nocturnal animals on the banks and meanders of the Tambopata River.
Day 5: Leaving Tambopata, Flight to Cusco & the Sacred Valley
It's time to say goodbye to our Amazonian friends and  board your boats back to Puerto Maldonado to board your flight to Cusco. Upon arriving, our local representative will welcome you and take you on our private transport towards the Sacred Valley Incas. Because of its lower elevation (2,870 m or 9,415 ft) and its peaceful atmosphere, the Sacred Valley is the perfect place to enjoy your first days in Cusco. On route, we can stop at the Awanacancha museum or the traditional Pisac market.
Day 6: Hiking with Llamas, Maras Salt Mines & Moray Terraces
Enjoy a leisurely walk in the picturesque surroundings of Urubamba with the beautiful llamas part of the Llamapack Project. This interesting initiative seeks to emphasize the value of the traditional usage of llamas in herding communities. Your mission today will be to take them out to their grazing spot while you learn all about this noble and native eco-friendly animal. Then, visit Moray, a unique Inca site consisting of circular terraces built upon a natural depression, and Maras, an impressive salt-extraction complex composed of thousands of small salt ponds. Locals have been collecting and selling the salt at the markets of the region since before the Inca times!
Day 7: Ollantaytambo Fortress & Glamping at Huilloc Community
Start your day visiting Ollantaytambo, a charming village that has not changed much since Inca times. This town is famous due to the Ollantantaytambo archaeological site, a place with impressive Inca stonework only seconded by Machu Picchu. After a tasty lunch in the village, head to Huilloc, a picturesque, small community where Francisco and his family will welcome us with open arms. We will spend the afternoon with our host and learn about their ancient traditions. The night will be exceptional, as we enjoy a fantastic family Glamping experience in the fields next to Francisco's house.
Day 8: Huilloc Community & Andean Pachamanca
Wake up in the morning surrounded by stunning mountains and gorgeous Andean fields. Enjoy breakfast with Francisco's family and set off for a beautiful hike down the valley towards the Inca site of Pumamarka. After exploring this Inca site, we'll head to Ollantaytambo, where another extraordinary experience awaits, an Andean Pachamanca. Pachamanca is a traditional cooking technique that has the food prepared underground using preheated stones and leaves to separate ingredients from the soil. Finally, we will take you back to your lovely countryside hotel.
Day 9: Discovering the Lost City of Machu Picchu
Board the train to Aguas Calientes  from the Ollantaytambo station. Once in town, we'll drop off our luggage at our hotel and head up to Machu Picchu on a 30-minutes bus journey up to the citadel, located on an impressive mountain setting. The afternoon is a great time to take the guided tour around the main areas of the site, as many travelers are leaving the site at this point. We will explore the ancient city of Machu Picchu for 3 hours around the main areas of the citadel. Your guide will be happy to answer all the questions you may have. Finally, we will return to the Aguas Calientes and board the train back to the Sacred Valley.
Day 10: Return journey from the Sacred Valley to Cusco
After a long but fun day in Machu Picchu, we can sleep in and simply relax. Later today, prepare yourself to go back to Cusco city, the old Inca Capital. On route, your guide will brief you on your possibilities to enjoy the town in the afternoon. Cusco is one of our favorite cities in Peru, and we will be more than happy to present you with plenty of recommendations.
Day 11: Chocolate Making & Cusco Walking City Tour
Walk to the chocolate workshop venue in the city center to learn all about the chocolate-making process from the cacao tree to the bar! In this hands-on activity, you will learn about the origin, history, and production of our tasty chocolate. Of course, you'll have the opportunity to create, sample, and take home your very own chocolate. Then, embark on a four-hour walking tour not only through some of the most touristic sites in Cusco, such as the Main Square, Cathedral, and Koricancha Temple. Discover ancient streets, local markets, and old neighborhoods to feel the magic of this charming city.
Day 12: Flight to Lima & Journey to the Paracas Bay
Say goodbye to the lovely Cusco city and board your flight to Lima. Upon arriving, our local guide will meet you and start your drive towards the Paracas bay, at 4 hours south of the airport. Paracas Bay is the entrance gateway to Paracas Reserve and the beginning of the Ica desert. Check into your beautiful seashore hotel and have the rest of the day to relax next to the beach. If time allows, we can drive to the Paracas National Reserve and the cliff-top lookouts to admire the immensity of the ocean and desert.
Day 13: Ballestas Islands & Moron Oasis
Board the fully equipped speedboats towards the Ballestas Islands, also known as the little Galapagos because of their great variety of wildlife. You'll be sailing around the islands to try and spot the sea lions, penguins, and various other bird species that live here. On route, observe The Chandelier, an enigmatic figure that we can only see from the sea.  Later, we'll drive to the Adrenarena Park, pack our sandboards, swimming gear, snacks, and begin our sand buggies expedition across the heart of the California Desert towards Moron. We will sandboard on the impressive dunes surrounding this beautiful and pristine oasis and go swimming if you are up to it!
Day 14: Leaving Paracas & Farewell Peru
Have a last walk around the Paracas Bay, or enjoy the facilities of your hotel before going back to Lima. At the coordinated time, we'll drive you to Lima's airport to board your international flight back home.
What's included?
Personalized attention before and throughout your trip.
Brief presentation prior departure.
All transfers and transports.
Entrance fees.
Local English-speaking guide focused on personalized trips.
Accommodation at well-thought hotels according to your travel style.
Mentioned meals.
What's not included?
Services not specified in the program, extras & tips
Domestic flights
International flights
Travel Insurance
Route
Gallery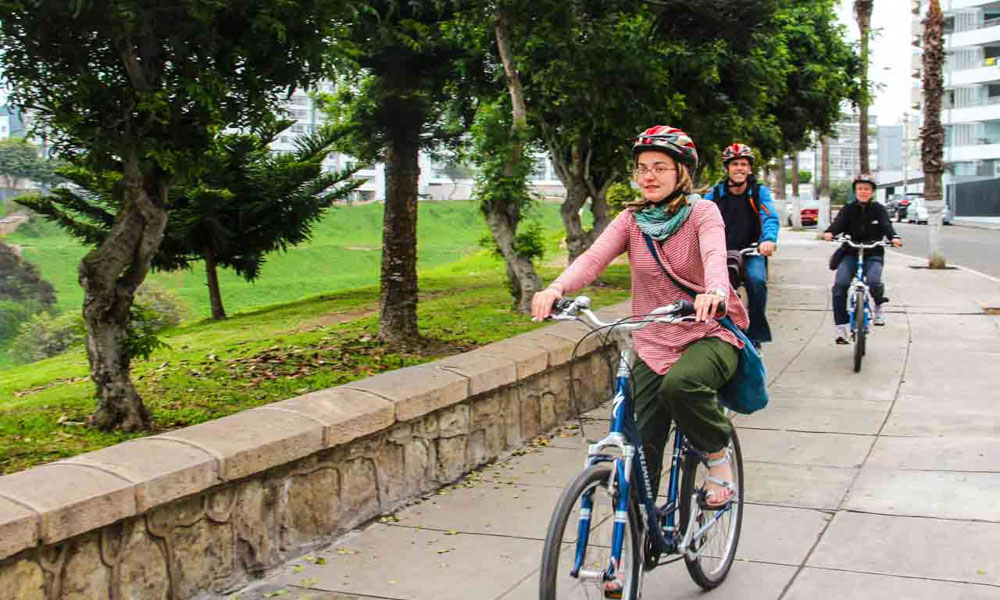 Enjoy an urban bike tour while in Lima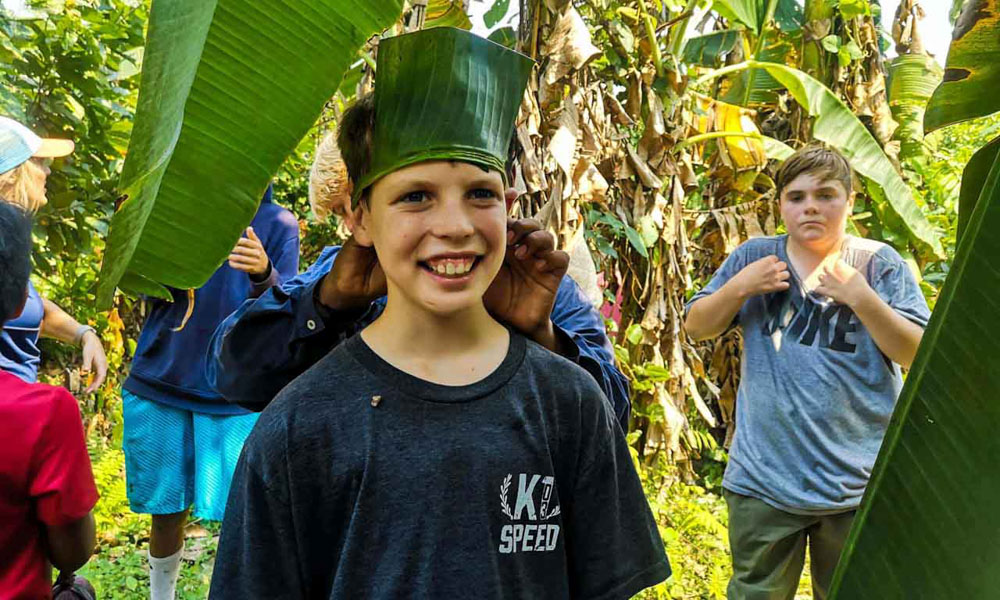 The Amazon Rainforest is the perfect destination to start your Peru family trip
Macaw Clay Lick, a natural spectacle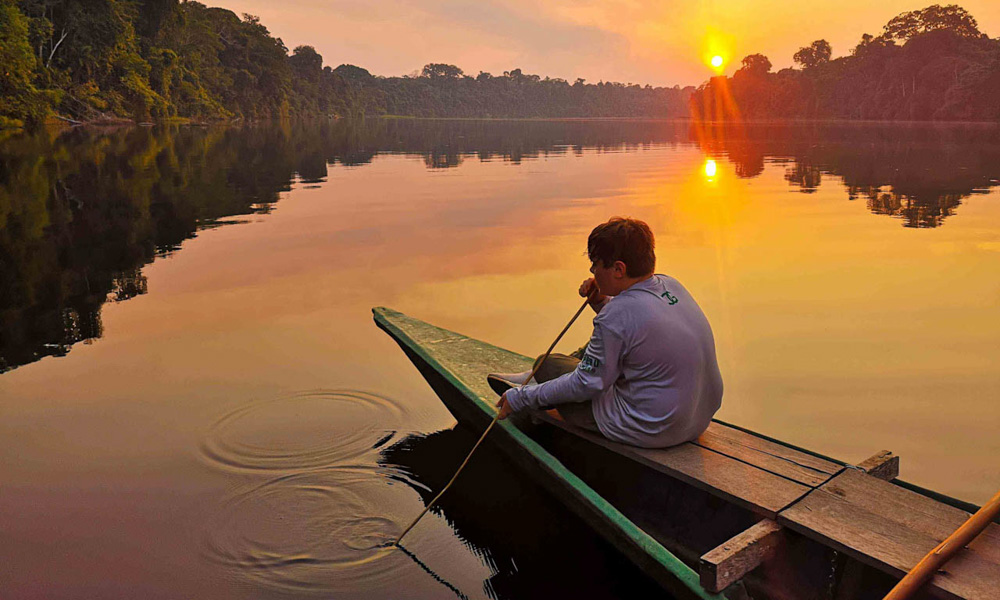 Beautiful Sunset at Tambopata National Reserve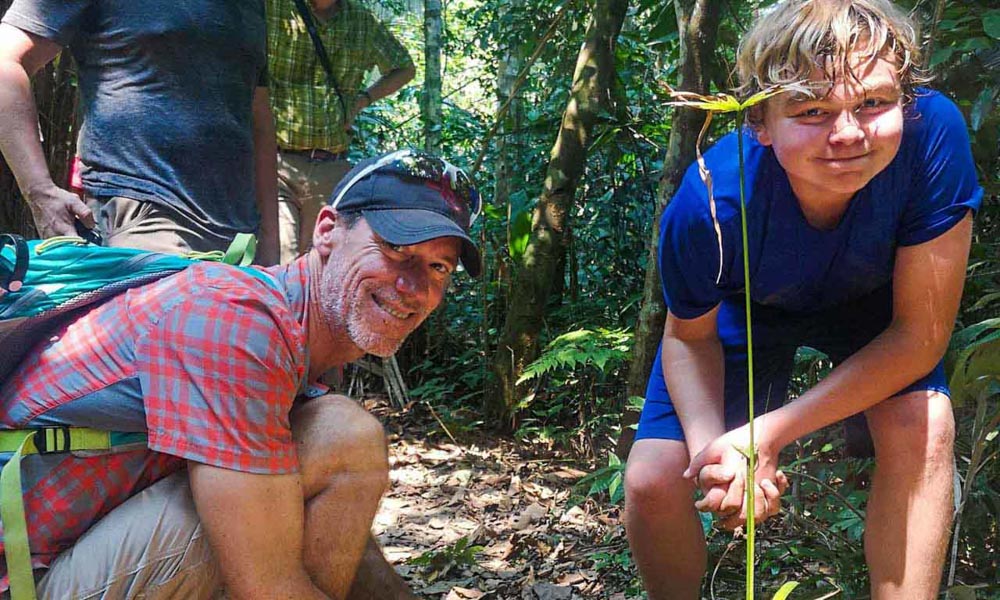 Traveling to Peru with kids could be an incredible adventure!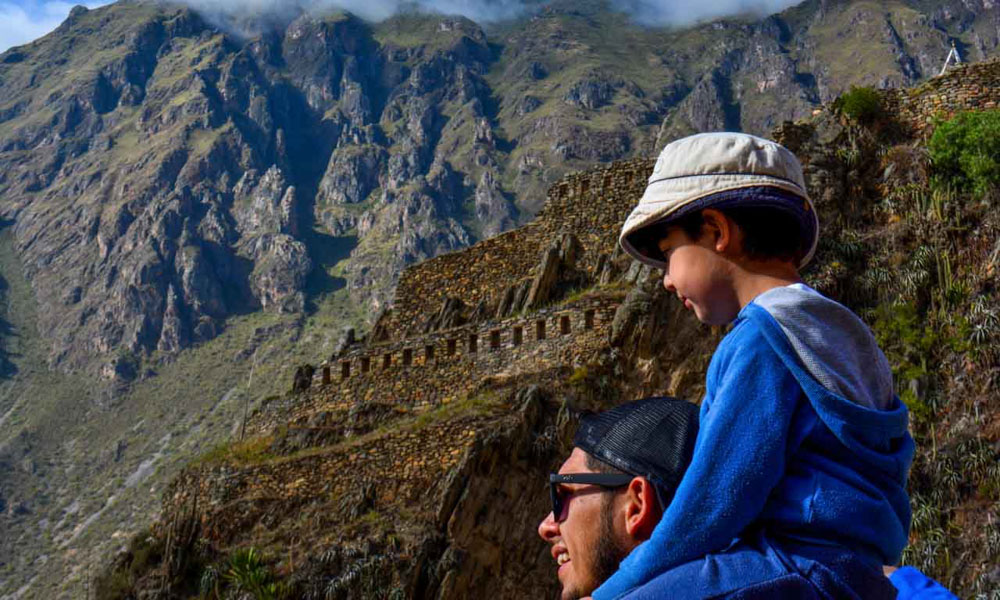 Continue your family trip and discover the Sacred Valley
Hike with Llamas and enjoy an incredible landscapes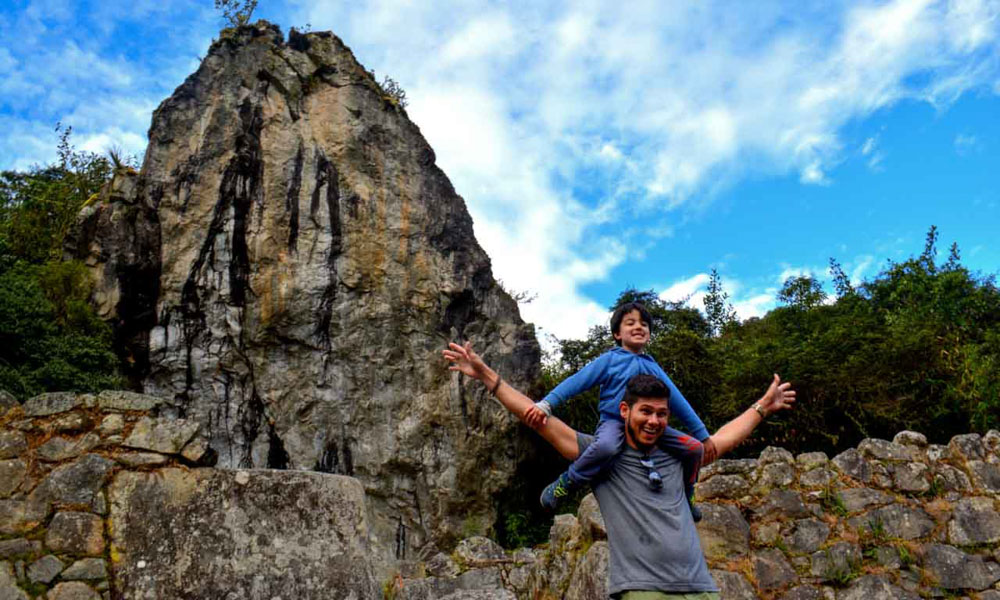 Children will be able to connect with nature and ancient culture!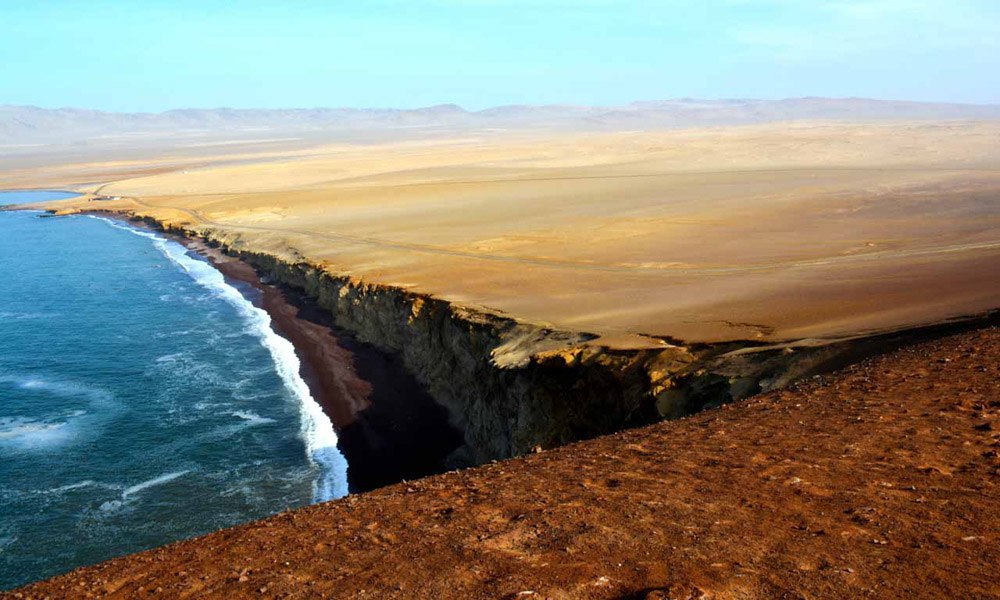 Visit the southern coast of Peru and explore the Paracas National Reserve
Sand buggies expedition across the heart of the California Desert