Overview
Machu Picchu and Iquitos, two of the most amazing destinations in Peru, will open your eyes and dazzle you in a 10-day expedition through the best of each place. This itinerary is for the ones who want to travel to the top and most famous regions in Peru differently. We'll take you along the Sacred Valley of the Incas, visiting its interesting Inca sites and relaxing surrounded by astonishing mountains in hand-picked boutique properties. You will explore the best of the Pacaya Samiria National Reserve on board the luxurious El Delfin cruise ensuring maximum comfort in the Amazon Rainforest. Peru's Andes and jungle await!
Why we love this trip!
Discover the scenic route to Machu Picchu by taking the Sacred Valley train.
Explore Machu Picchu, the most famous Inca fortification.
Cruise the Pacaya Samiria National Reserve on board the luxury El Delfin III vessel to the source of the Amazonas River.
Day 1: Welcome to Cusco & Farm Lunch at Sarapampa in the Sacred Valley
Welcome to Peru! Upon landing at Cusco airport, we will greet you and take you in private transportation towards the Sacred Valley of the Incas. We'll stop at Sarapampa, a beautiful country manor that has been farming some of the best corn in Cusco for over three generations. Our host will welcome and show you around the hacienda before settling in for a delicious meal. Then, we'll visit the Pisac traditional market to appreciate many local customs and regional products, before heading to your charming countryside hotel.
Day 2: Moray Circular Terraces, MIL Centro & Painting in Maras
Set off on tour to visit Moray, a unique Inca site consisting of circular terraces built upon a natural depression. Then, head to Maras and visit MIL Centro, a new cuisine proposal at 3,568 m (11706 ft) by Virgilio Martinez, the most recognized Peruvian chef in the world. Savor here a gourmet 8-course meal based on the Andean highlands before visiting the Maras salt-extraction complex. Next, enjoy the views of this impressive salt-extraction complex while taking an easy painting class to capture the beauty and intensity of the unbelievable landscape.
Day 3: Kayaking at Piuray Lagoon in the Sacred Valley
Leave our hotel and head to Piuray Outdoor Center at the shores of Piuray Lagoon. Your instructor will welcome and give you a short briefing of today's adventure before starting your kayaking experience. Go in the water and stroll along the lake, surrounded by a beautiful landscape and birds. Afterward, enjoy a fresh lunch made with the best inputs with the unbeatable view of the lake. After some time to rest, leave Piuray, and start our journey back to your hotel.
Day 4: The Sacred Valley Train & Machu Picchu Exploration
Board the exclusive Sacred Valley train and start your journey towards Machu Picchu town. This elegant train dates back to 1920, and after a complete refurbish, it's possible to enjoy a fascinating ride among the Andes onboard a classic but luxurious train. After a 30-minute bus up a steep zigzagging road, you'll encounter Machu Picchu. The afternoon is a great time to take the guided tour around the main areas of the site, as many travelers are leaving the site at this point. Your guide will be happy to answer all the questions you may have before we take you back to Aguas Calientes and your charming hotel.
Day 5: Free morning at Inkaterra Machu Picchu Pueblo & Journey to Cusco
Sleep in and relax at Inkaterra Machu Picchu Pueblo facilities after a long but fun day in Machu Picchu. If you wish, join some exciting activities available at your hotel, such as birdwatching, nature walk, orchid trail, and tea house. We also recommend joining the Spectacled Bear Project activity for an additional contribution.
Later, take the train back to Ollantaytambo, from where we will drive you to your hotel in Cusco city.
Day 6: Cusco Walking City Tour & Tasting Menu at MAP Cafe
Strap on your walking shoes and prepare for a soft stroll around Cusco's historic center. Our walking city tour will take us not only through the most touristic sites in Cusco, such as the Main Square, Cathedral, and Koricancha. You will walk along ancient streets, local markets, and old neighborhoods where you will discover the magic of Cusco. This hike is the perfect way to get a more authentic feel of this fantastic city and its people. End your day with an exquisite seven-course tasting menu in MAPCafé & Museum.
Day 7: Flight to Iquitos & El Delfin III Amazon Cruise
Leave Cusco and board your flight to Iquitos, the northern Amazon Rainforest. On arrival, your cruise crew will welcome you and drive to the local port in Nauta to board your deluxe cruise El Delfin III. You'll go on a 4-day expedition along the Marañon River and Pacaya Samiria National Reserve while enjoying some cocktails onboard and the beautiful views from the top deck.
Day 8: Exploring Fundo Casual & Yanayacu Pucate onboard El Delfin III
Don't miss the change to enjoy the astonishing sunrise from your panoramic view cabin! Head on a 2-hour skiff exploration and jungle walk trail to Fundo Casual that will take you deep in the Terra Firme forest. Your guide will teach you about the Amazon flora and fauna. Continue your Amazon expedition towards Yanayacu and Pucate rivers and enter the Pacaya Samiria National Reserve, a protected area of the reserve, due to the presence of the endangered pink dolphin.
Day 9: Amazon Natural Park & Puerto Prado Village onboard El Delfin III
Go on a 4-hour exploration and walk along the Amazon Natural Park. Here, you'll learn about the medicinal use of the many plants and trees that live in this forest. Following a tasty lunch, you'll board the boats and go towards Puerto Prado. This small Amazon village will be happy to welcome you in their community. After this eye-opening encounter, we'll continue our boat trip towards Unión de Los Ríos. At this river confluence, the Ucayali river meets the Marañon river upstream of the immense Amazon River.
Day 10: Delfin III – Manatee Rescue Center & Departure day
After a farewell breakfast, we'll say good-bye to the lovely cruise crew that traveled with us during the past four days and start our drive back to Iquitos city. On route to Iquitos, we will stop at The Rescue & Rehabilitation Center of River Mammals to meet some river otters and baby manatees, one of the most threatened species from the Amazon. This visit and donation will help to support the preservation project. Finally, we will continue to the airport to board your flight to your next destination.
What's included?
Personalized attention before and throughout your trip
Brief presentation prior departure
All transfers and transports
Entrance fees
Local English-speaking guide focused on personalized trips
Accommodation at well-thought hotels according to your travel style
Mentioned meals
What's not included?
Services not specified in the program, extras & tips
Domestic flights
International flights
Travel Insurance
Route
Gallery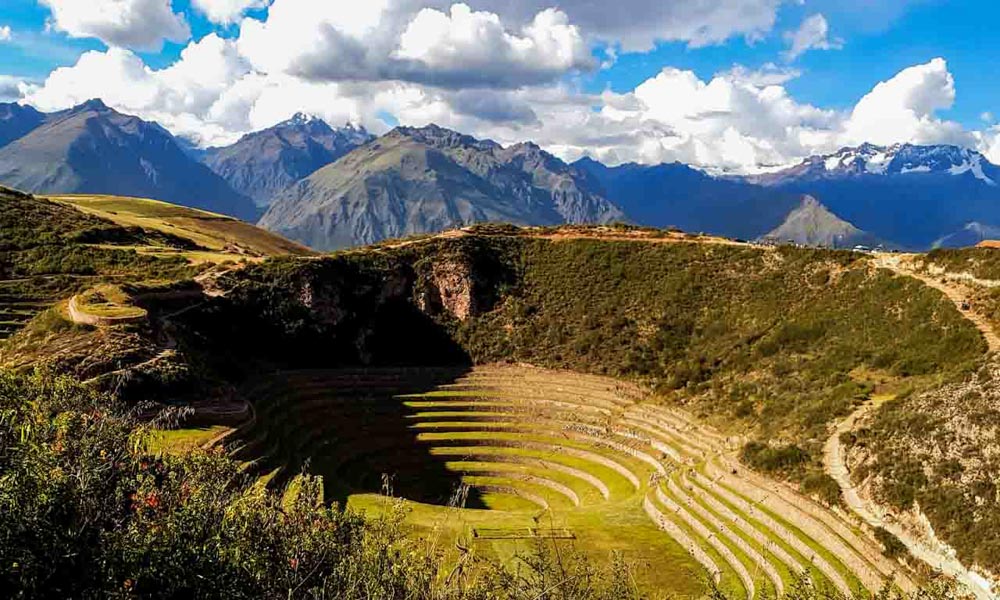 Visit the impressive circular terraces of Moray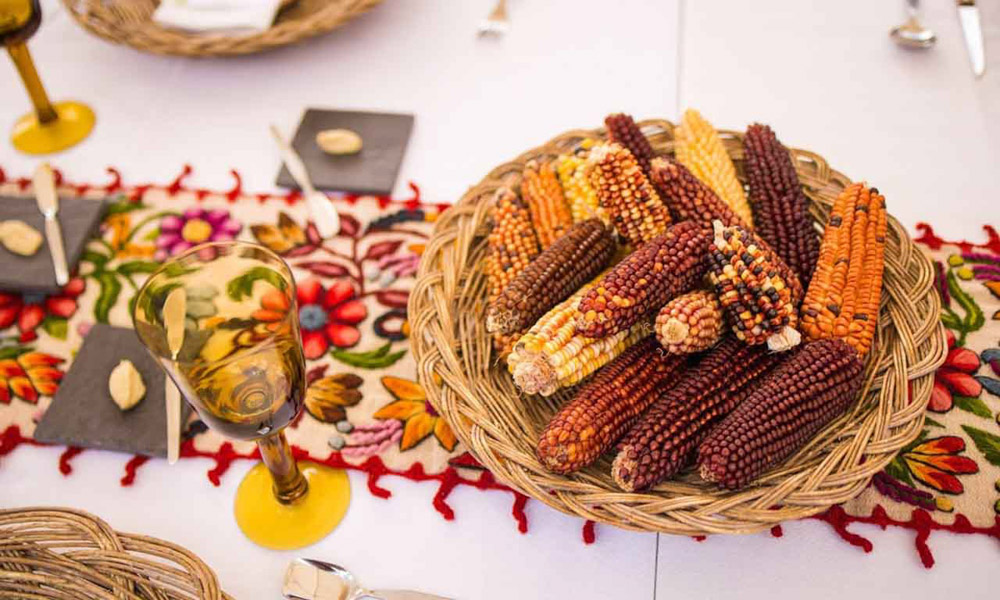 Tasting the flavors of the Andes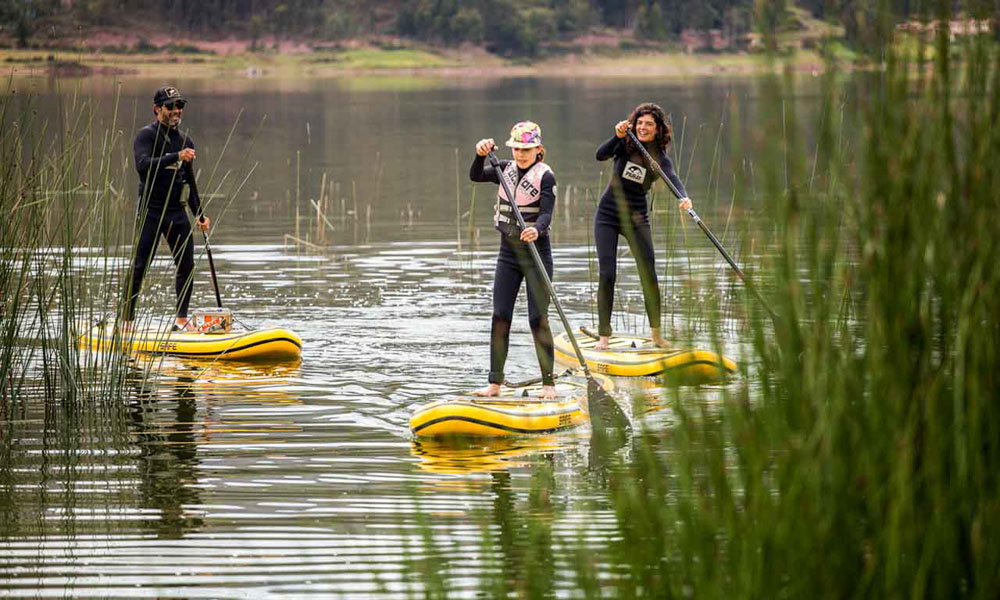 Kayaking at Piuray Lagoon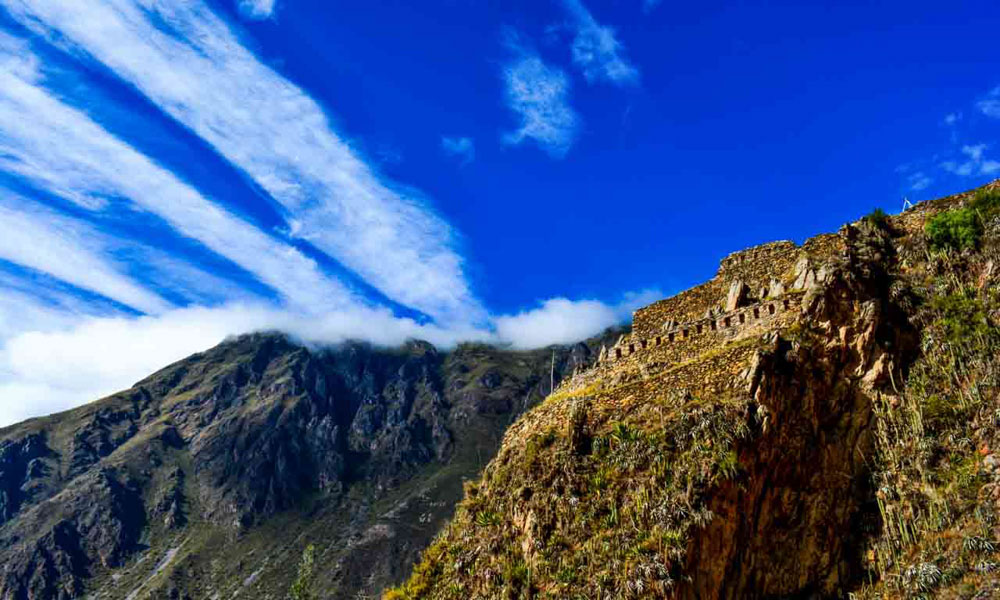 Explore Ollantaytambo Village and fortress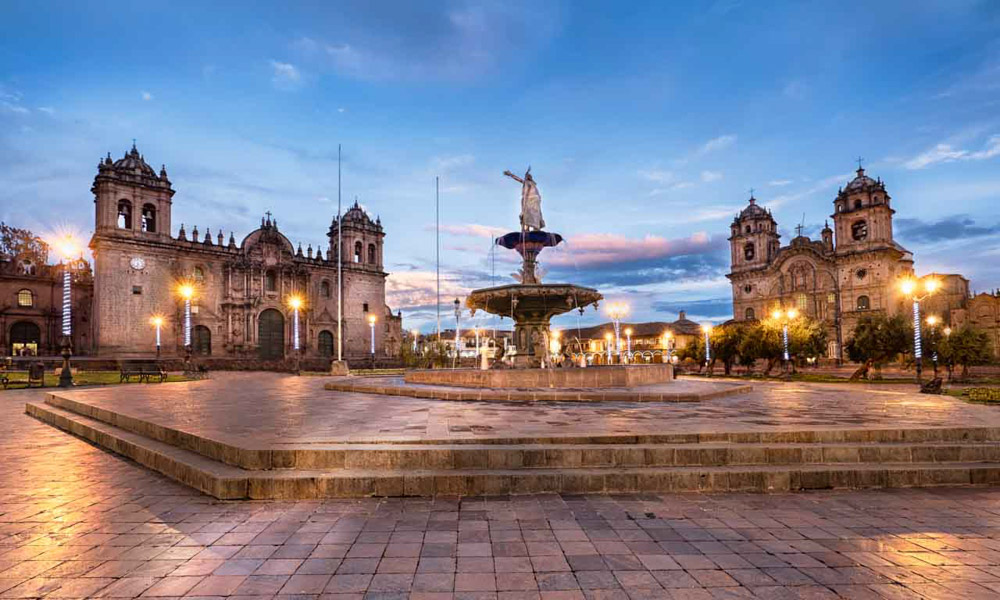 Walk along the ancient streets of Cusco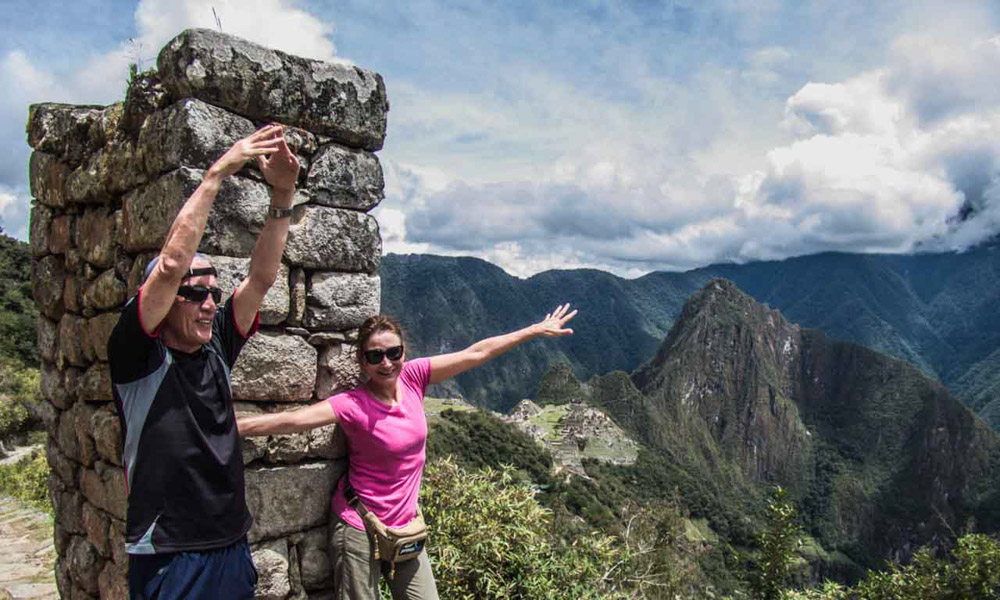 Visit the lost city of Machu Picchu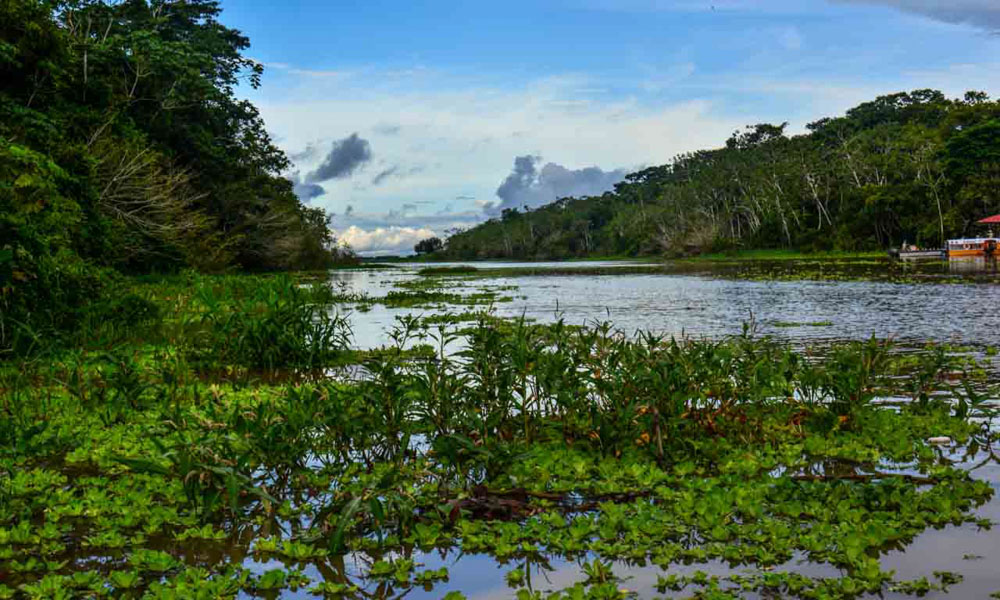 Navigate the mainstem source of the Amazon River,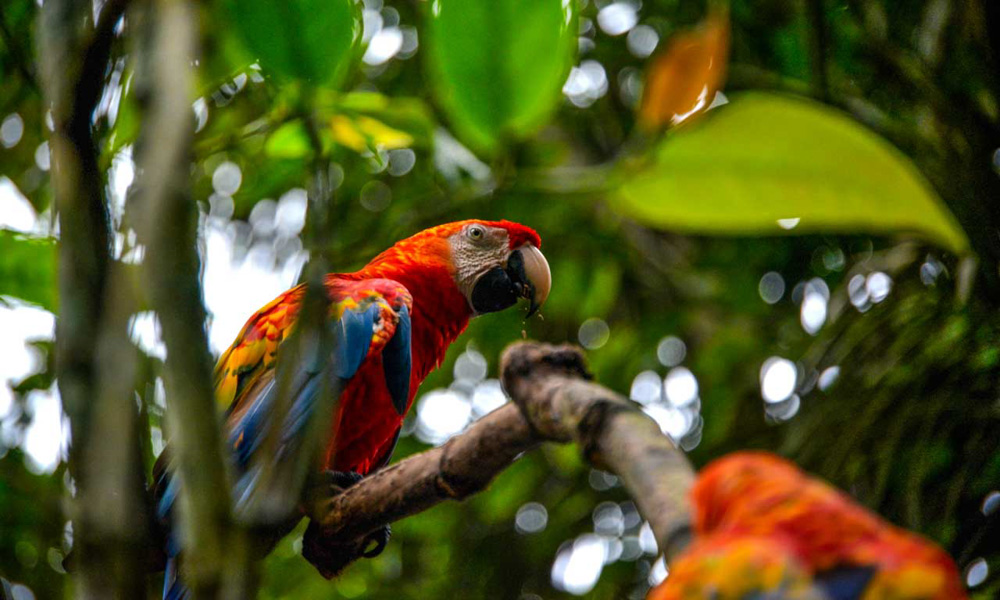 Spotting wildlife in Iquitos
Board small boats to explore deep in the Amazon
Beautiful landscapes from your Amazon River Cruise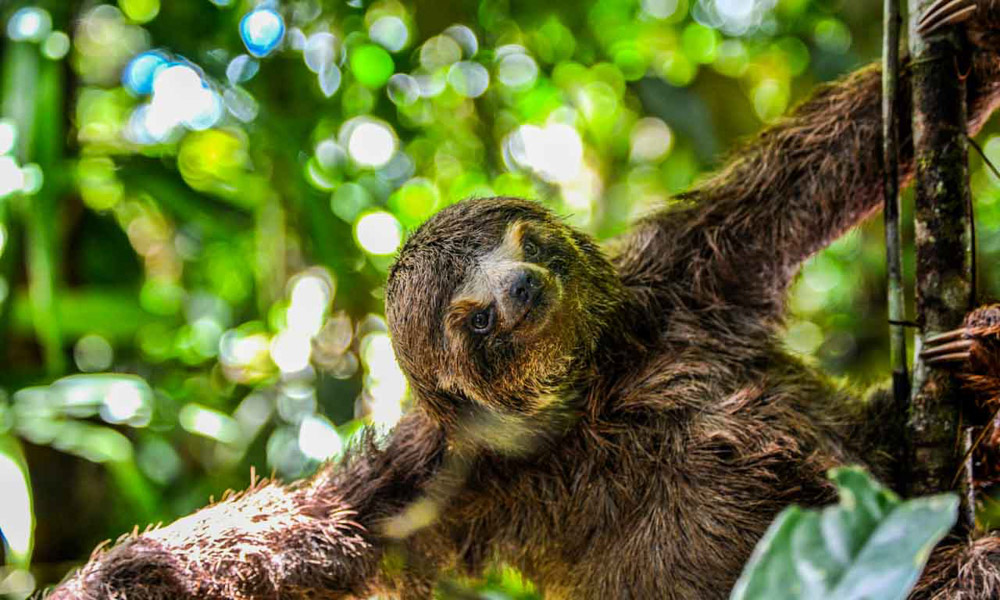 The perfect combination of luxury & nature in Iquitos