Overview
Peru wildlife, impressive dunes, vast deserts, exotic dry forests, green valleys, and the biodiverse Amazon rainforest, are just a few words to describe this authentic program. Peru is a megadiverse country, and in this journey, we'll take you to discover nature at its purest. Reach the remote Illescas National Reserve, a unique destination where Andean condors and Blue-footed boobies can be spotted together. Continue to the unexplored dry forests of Chaparri, home of the endangered Andean Spectacled bear. Finally, fly to the Northern Amazon city of Iquitos, from where we'll set off on a 4-day excursion deep into the Amazon Rainforest. Prepare for a once-in-a-lifetime adventure across the purest natural regions of Northern Peru!
Why we love this trip!
Admire the impressive Andean Condor flying at the remote Illescas Peninsula.
Visit the dry forest ecosystem home of the endangered Andean Spectacled bear.
Venture yourself deep into the Amazon Rainforest at Tahuayo.
Day 1: Welcome to Peru & Lima
Welcome to Peru and Lima! Upon arrival, our local staff will greet you and transfer you to your hotel in Miraflores, where you are free to relax and wander around at your own pace. Depending on your time of arrival, we have plenty of suggestions for you to make the most of your first day in the city.
Day 2: Flight to Piura & Journey to the Illescas Peninsula
Head to Lima's airport and board your flight to Piura in Northern Peru. Upon arriving, your guide will welcome you and set off across the northern Sechura desert towards the port of Bayovar. We'll take a detour through a dirt road that enters the arid hills towards the Illescas National Reserve, where your front beach accommodation awaits you. The remoteness of the area will make this a long but beautiful journey, going through dry rivers, deserts, and rocky hills until we finally reach the coast and your lodge.
Day 3 – 4: Illescas Reserve, Andean Condors & Marine Wildlife
Spend the next two days in this fantastic place. Depending on the season, it is very likely that you can spot various colonies of sea lions, Humboldt penguins, guanays, flamingos, and blue-footed boobies.  If you are lucky, you can even see the Andean Condor flying along the coastline, such a once in a lifetime experience! As Illescas is warm and sunny, be sure to bring your bathing suit.
Day 5: Scenic Drive from Illescas to Chaparri Ecological Reserve
From Illescas, we'll cross different ecosystems with unique flora and fauna towards Chaparri, located in the dry forest of Lambayeque. At Chaparri, the local community strives to protect the endemic fauna that lives in the dry forest ecosystem, such as foxes, peccaries, condors, hummingbirds, pumas, and the spectacled bear. If time allows, you can join a hike in the surrounding trails.
Day 6: Spectacled Bear Rescue Center at Chaparri
Hike, spot wildlife or relax in Chaparri today. Early mornings are the best time to spot hummingbirds and other bird species that are endemic to this ecosystem. The best place to spot them is the nearby creek just minutes away from the lodge, where these small birds come every morning to bathe in the stream. The highlight of the day will be the spectacled bears, endangered species due to the extensive damage caused by humans. We'll be searching for these bears in the wild and also visit the rescue center run by the Chaparri reserve.
Day 7: Flight to Iquitos & Free Afternoon
After your last breakfast in Chaparri, we'll head to Chiclayo airport to board a flight to Lima and then take a connecting flight to Iquitos, the gateway to Amazonas River. Upon arriving at Iquitos airport, your guide will welcome and take you to the hotel located in the city center. You will have the afternoon free to explore this vibrant city and try some delicious Amazonian cuisine.
Day 8: Journey to Tahuayo Ecolodge
Head to the Iquitos' local pier and start a four-hour boat journey to the pristine forests of the Tamshiyacu-Tahuayo Reserve, one of the most biodiverse and remote areas in Peru. First, navigate for 80km through the mighty Amazon River and 65km by the Tahuayo tributary. Once at the lodge, our guide will give you a brief presentation about our expedition and then, we'll be assigned a cabin. We'll also learn about the various activities we can do during our stay and choose the excursions according to our interests.
Day 9 – 10: Exploring the Tamshiyacu-Tahuayo Reserve
Enjoy a large variety of activities offered in and around the Tamshiyacu-Tahuayo Reserve for the following days. Every morning, you can tailor-make the itinerary according to your specific interests. Fly through the treetops on a canopy zipline, hike into the forest looking for pygmy marmosets, join a canoe journey through the flooded forest, or go hiking in search of the poison dart frogs. You'll also get to visit a local native community, or if you like fishing, join a piranha catch and release excursion. You cannot miss the pink dolphin excursion!
Day 11: Departure Day
Depending on our departure time, we might be able to take one last excursion before returning.  Our boat will take us on a four-hour journey back to Iquitos, and to the local airport for our flight to Lima and your next destination.
What's included?
Personalized attention before and throughout your trip
Brief presentation prior departure
All transfers and transports
Entrance fees
Local English-speaking guide focused on personalized trips
Accommodation at well-thought hotels according to your travel style
Mentioned meals
What's not included?
Services not specified in the program, extras & tips
Domestic flights
International flights
Travel Insurance
Route
Gallery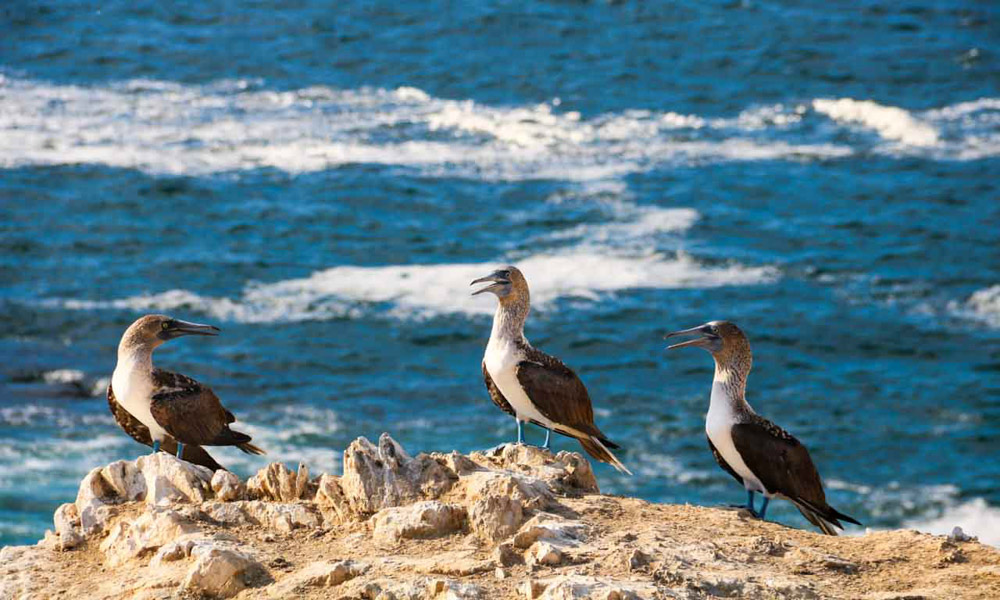 Begin your adventure at Illescas National Reserve
You could see the Andean Condor flying along the coastline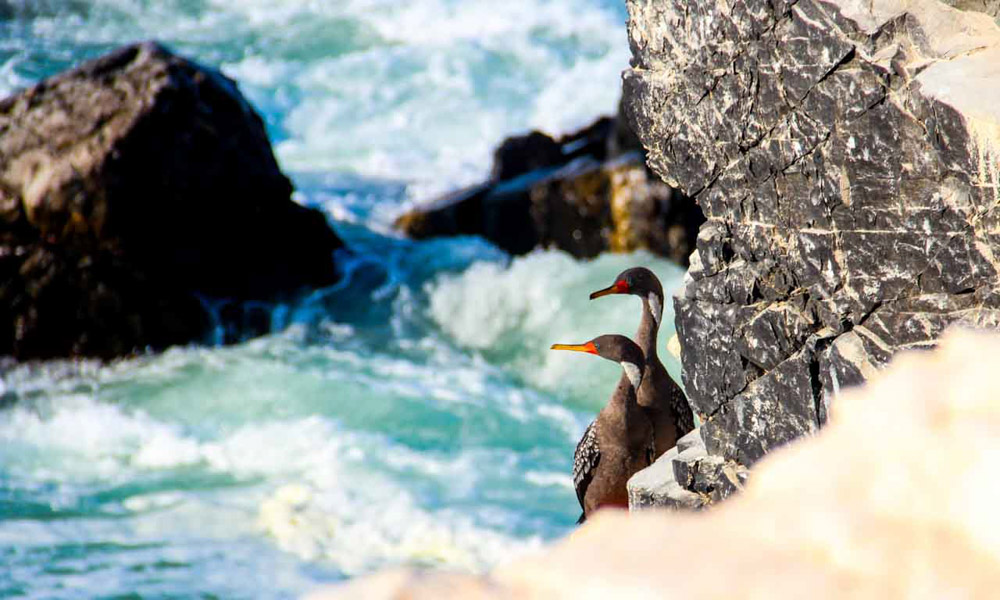 Fantastic place to spot various colonies of sea wildlife such as sea lions, Humboldt or blue-footed boobies
Front beach accommodation
Visit the Chaparr National Reserve, where the local community strives to protect the endemic fauna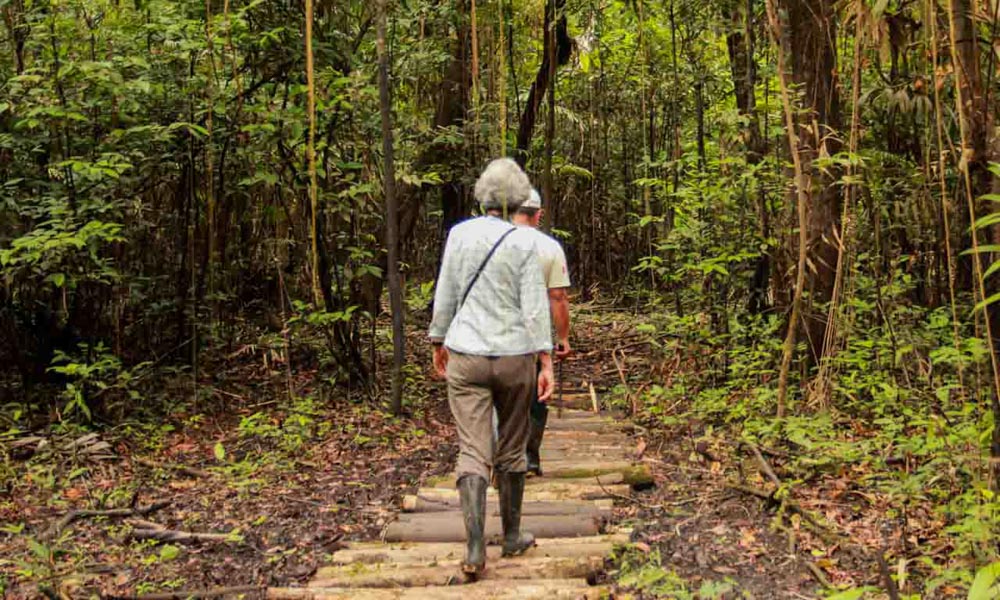 Tamshiyacu-Tahuayo Reserve is one of the most biodiverse and remote areas in Peru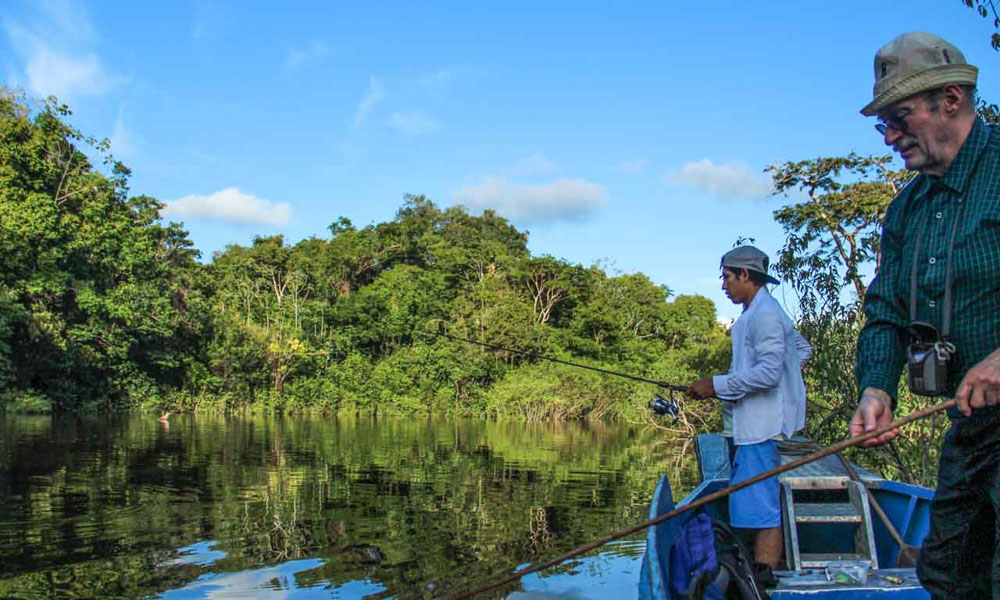 Tailor your amazon itinerary according to your specific interests
Go hiking in search of the poison dart frogs.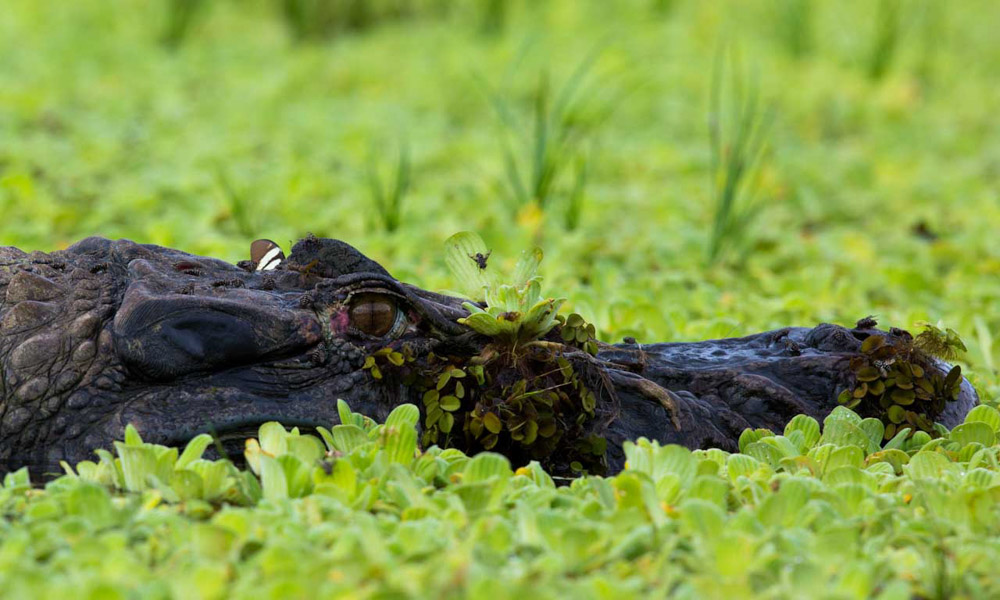 Join a canoe journey through the flooded forest