Some destinations are all about their people. We have all visited a place and have met people that felt just like family, people we still miss once we are back home. Laraos is that kind of place, and Clara and her family are that kind of people.
Clara Meza, or "Clarita" as everybody knows her, was born and raised in Laraos. She loves her hometown and has dedicated all of her life to making Laraos a place with opportunities. Several years ago, she believed that Laraos could be a tourist destination and worked hard to make it happen. She was not alone. A community group joined her and created a community-based organization called "Asociación de Turismo Rural SINCHIMARKA." Now, they receive tourists in their homes and show them how life in Laraos is.
Clara was a candidate for mayoress of Laraos. She says that the campaign wasn't easy as a woman (it must have been, challenging, considering that less than 5% of elected mayors were women). Clara didn't win the elections, but she gained a lot of experience. Then she continued being the great entrepreneur she is.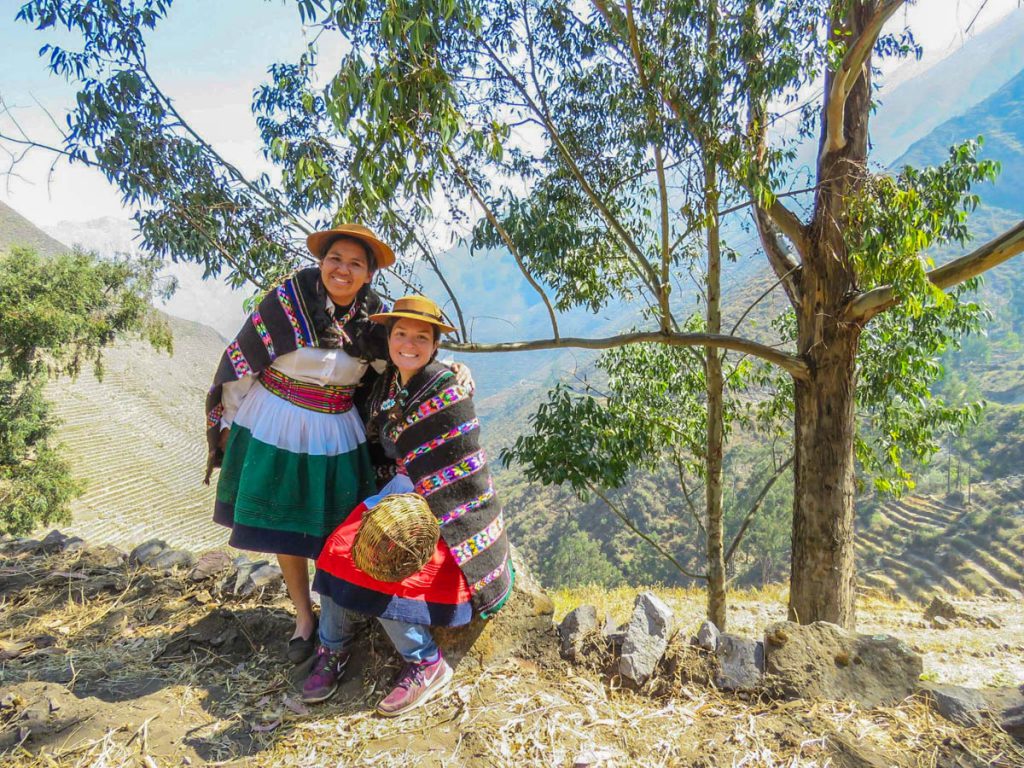 Laraos is located inside Nor Yauyos Cochas Landscape Reserve. Although it is not as popular as Huancaya (the best-known town inside the reserve), it is a must for tourists interested in learning more about pre-Inca history and the local culture.
The top attraction in Laraos is the pre-Inca terraces system, which is well-maintained and used by locals up to today. With approximately 250 hectares, Laraos terraces landscape is one of the largest of its kind. It contributes to the cultural identity of the community and is central to tourism too. Every tourist visiting Laraos will be taken to the terraces and will take part in the agricultural activity which is taking place during the season (planting, irrigating, or harvesting).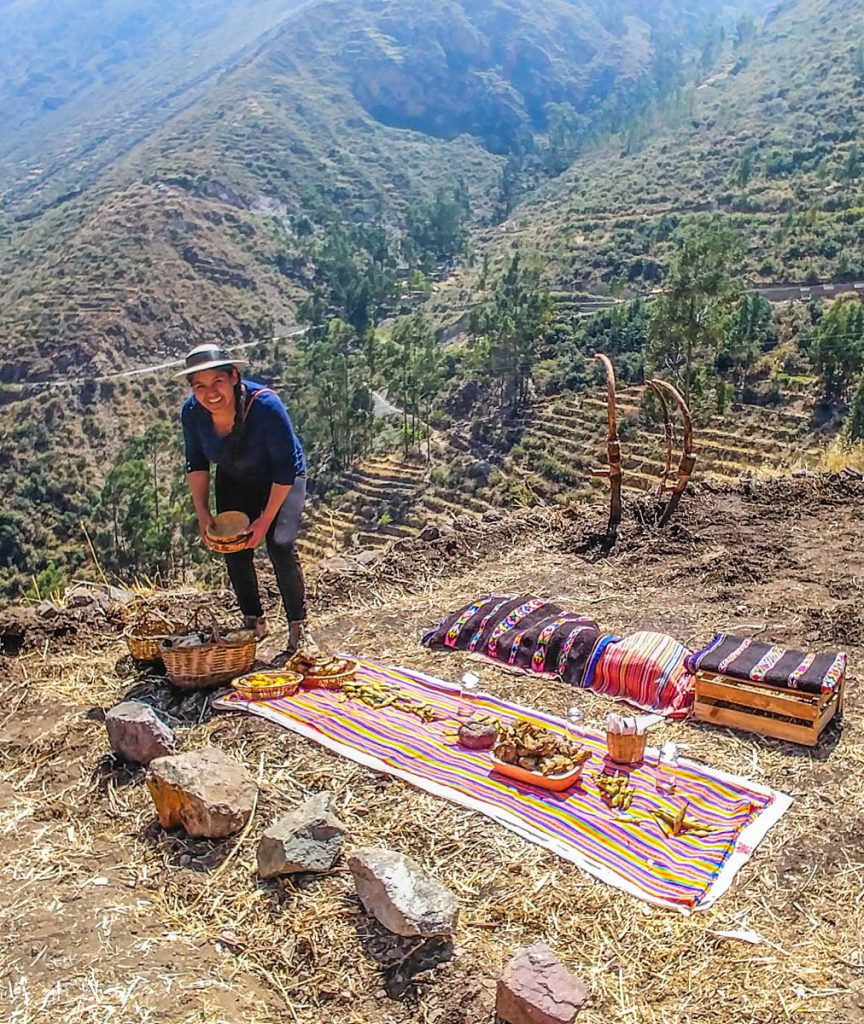 Besides learning about traditional agricultural systems and practices, Laraos terraces are the perfect spot to have lunch. Some members of the community prepare pachamanca. Pachamanca is a Quechua word: "Pacha" means earth, and "manca" means pot. It is actually not a dish but a cooking technique that consists of burying the food wrapped in leaves with hot stones. Usually, people prepare different kinds of meat, potatoes, ocas (a tuber similar to potato), haba beans, sweet potatoes, humitas (a type of tamal), and cheese. Pachamanca is very popular in the highlands of Peru and a must for foodies.
Currently, many members of the community are involved in tourism. This activity has given them the opportunity to gain extra income. Agriculture is not so stable, considering the volatility of the price of products like potatoes. Still, people in Laraos are proud of their terraces and their agricultural tradition, and they keep it as their primary activity. Thanks to this, tourism in Laraos feels very authentic, and not like a show that is put on for visitors.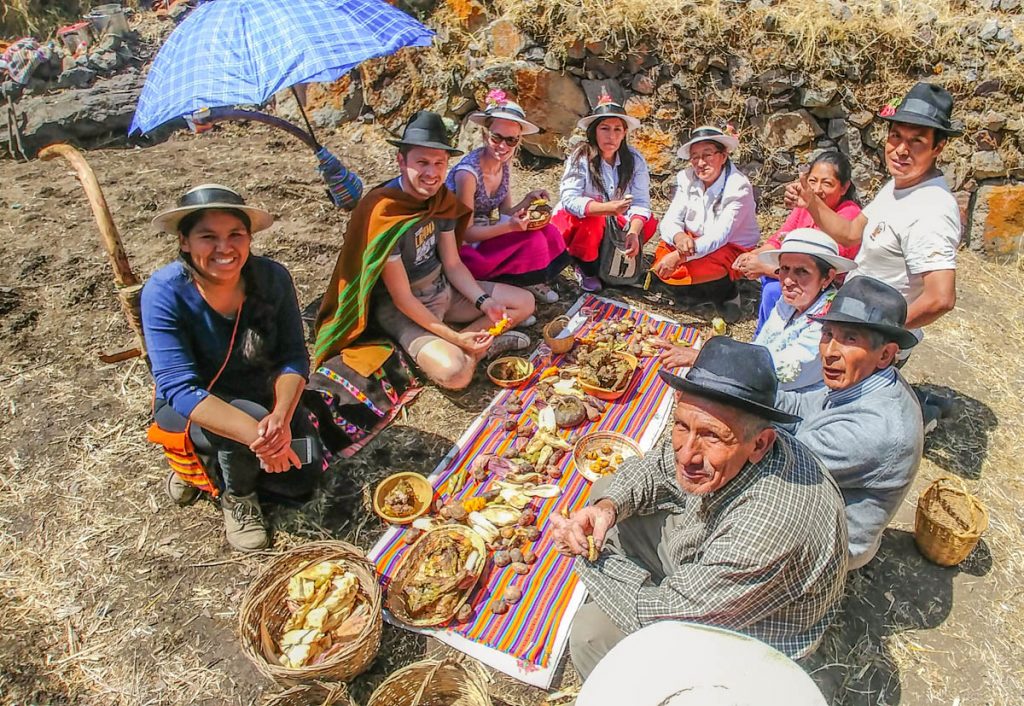 Laraos is one of our favorites off-the-beaten-path destinations in Peru. It can be visited on the way to Huancaya and other unique places inside the Nor Yauyos Cochas Landscape Reserve.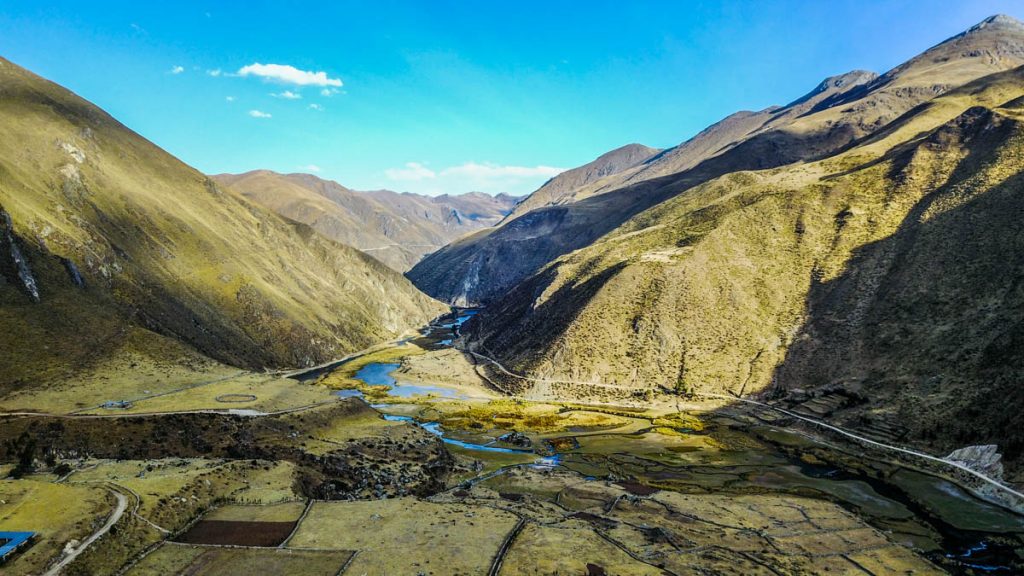 We highly recommend visiting this small town in Lima's highlands and spending some time with Clarita and her family. These are people and experiences you will never forget!
If you want us to help tailor your trip to Nor Yauyos Cochas Landscape Reserve, you can start by checking our "Huancaya & off-the-beaten-path Peru" itinerary and writing to us!