Is there anybody that hasn't ever heard about Machu Picchu? Yes, there may be somebody, but let's face it, Machu Picchu is one of the most prestigious sites around the world. Although hundreds of travelers visit this citadel every day, we also want to be there!
If you are ready to discover the most important Inca citadel, there are a few things you should bear in mind before going to Machu Picchu. Here's our ultimate guide to Machu Picchu to help you out!
The Lost City of Machu Picchu
Machu Picchu is one of the World's New Seven Wonders and one of the most famous archaeological sites around the world. Its beautiful edification, isolated location, and the fact that it had been hidden from the world until 1911 makes it a unique and fantastic place.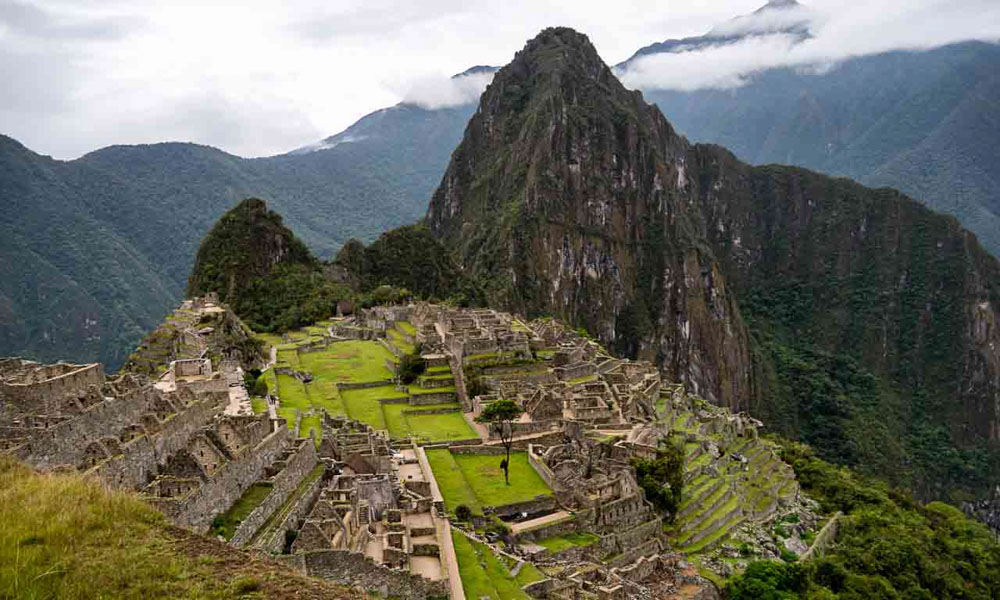 Machu Picchu means Old Mountain in the Incas' native tongue, Quechua, and it is located approximately 4 hours from Cusco. Machu Picchu wasn't a military or administrative center. Historians speculate that Machu Picchu was, actually, a winter retreat for the Inca royalty during Pachacutec (one of the most important Inca rulers) era.
Due to its remoteness, it remained untouched for centuries. Some local people knew about the place since they used to take their animals to graze around the area. However, it wasn't until 1911 that Hiram Bingham, together with National Geographic, went on an expedition and officially discovered Machu Picchu, the lost Inca citadel.
Where is Machu Picchu located?
Machu Picchu is located in the Machu Picchu district (or Aguas Calientes) in Urubamba Province at about 80 km in the northwest of Cusco. The actual citadel lies up on the top of a mountain at 2430 meters (7970 ft) in the tiny town of Aguas Calientes, named after its natural hot springs. It's actually a lower elevation than Cusco or even the Sacred Valley!
Machu Picchu Weather
Being at a lower altitude and near the cloud forest of Cusco, Machu Picchu is not as cold as Cusco city. While Aguas Calientes (or Machu Picchu town) can be cold early in the mornings and late at night, the citadel is, in fact, hot and humid during the day. The temperature is higher during summertime. Still, there are also frequent showers, as it's the rainy season in Peru (from December to March). However, even during winter or dry season (from April to October), temperatures are mild with sunny days.
Highlights and points of interest
Machu Picchu is a vast archaeological complex with approximately 200 buildings around the area. It means there are many points of interest in the citadel. Some of our favorites are:
Temple of the Sun: A big tower made from stone, which seems to have been used as an observatory. This is likely to be the most important building in the ancient citadel.
Temple of the Three Windows: A beautiful building, where each window represents the underground (Uku-Pacha), heaven (Hanan-Pacha), and the present (Kay-Pacha).
Intihuatana: A stone carved on bedrock at the citadel, which seems to have had a ritual use as a sundial.
Hikes at Machu Picchu
Also, there are some free hikes that you can take once in Machu Picchu.
Intipunku or Sun Gate
This was once the main entrance to Machu Picchu, as it's the gate connecting the Inca Trail to the citadel. The hike up to the Sun Gate from the citadel takes around 45 minutes along the stone path. The views are incredible!
Inca bridge
This was an old Inca bridge connecting certain parts of the citadel that is not in use nowadays. However, you can still visit the area after a short easy 20-minute walk. It's the best option for all fitness levels!
Huayna Picchu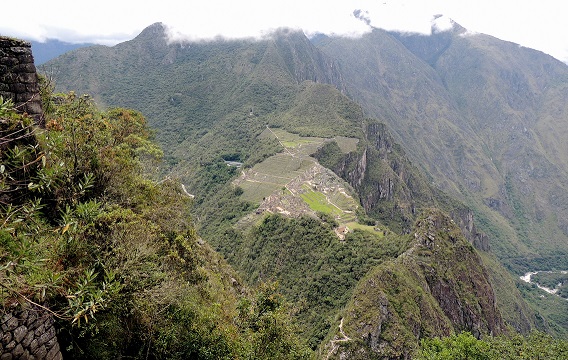 Huayna Picchu or "young mountain" is the second most famous mountain after Machu Picchu. It is located at 2,720 meters (8924 ft), slightly higher than Machu Picchu. This mountain is the one that always appears at the back of every Machu Picchu photo. The hike will take you from 45 to 1 hour to get to the top through a dirt trail and a very steep stone path. Although the hike is not very challenging, it may be hard if you have a fear of heights. However, the views from Huayna Picchu are way different than others, and always stunning!
Machu Picchu Montaña
Machu Picchu Mountain or Montaña, as it's popularly called, is the one located right in front of Huayna Picchu and the citadel. This mountain lies at a higher altitude than Huayna Picchu, at 3082 meters (10 112 ft), and takes about 1:20 hours to get to the top. As the hike takes longer than the others and the route has several steps, it may be more difficult. Still, it's well worth the effort as you reach the top and encounter the views of Machu Picchu at a distance, just majestic!
How to get to Machu Picchu?
Back in the Incas times, we would go walking through the one and only Inca Trail to get to Machu Picchu for several days. Nowadays, although it is still possible to take the Inca Trail, there are many more options to get to the citadel.
At this point, it is pretty easy to get to Machu Picchu from Cusco. It will take some hours, but the journey is unbelievable.
Trains to Machu Picchu town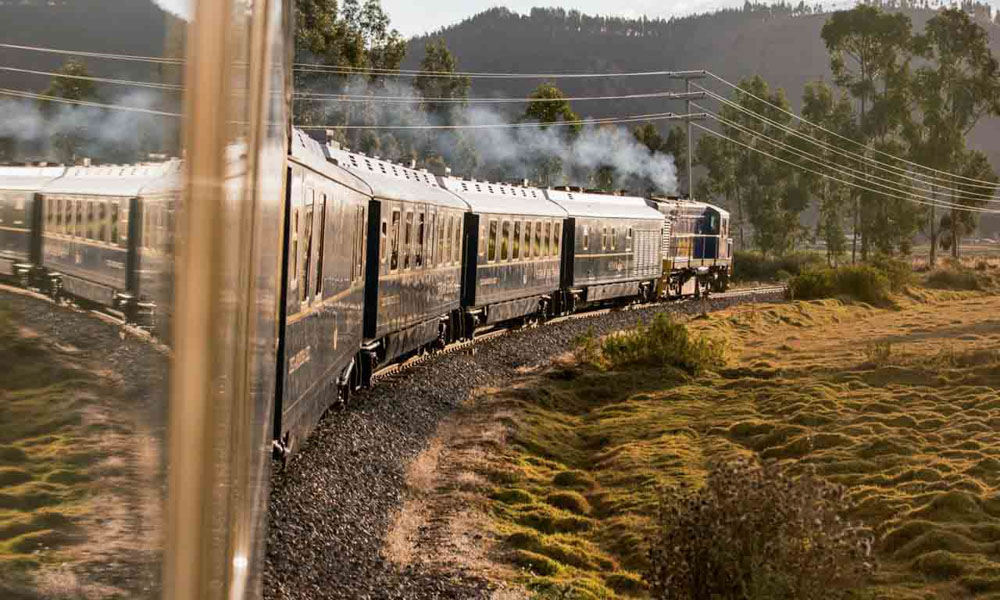 First of all, we should take a train. There are two main stations from where you can board the train, Poroy and Ollantaytambo station. The first one is located in Cusco city, at about 30 minutes from the city center, and the second one is right in the Ollantaytambo town in the Sacred Valley of the Incas, at 2 hours from Cusco.
Taking the train from one or the other will always lead you to Aguas Calientes, what makes the difference is the duration of the ride. The train ride from Poroy (Cusco) to Aguas Calientes will take 4 hours. In contrast, the one from Ollantaytambo to Aguas Calientes only takes 1:30 hours.
There are plenty of train options depending on your schedule, travel style, or budget. Just two companies are serving the route, Peru Rail and Inca Rail, and both of them have many and different train services.
Peru Rail
Expedition: Basic train with just the essential onboard service on the route to Machu Picchu. It doesn't include any food or drinks. This train has many departures during the day and is one of the least expensive services.
Vistadome: Comfortable train to Machu Picchu. This route includes a small snack and non-alcoholic drinks. This train also has several departures during the day, and it is more expensive than the basic one.
Hiram Bingham: Luxury train to Machu Picchu. The most costly of all of them with an inclusive service on board. This train departs from Poroy only once a day during the morning. It includes entertainment onboard, gourmet lunch (or dinner according to your schedule), bus up to the citadel, and Machu Picchu ticket.
*Sacred Valley Train: The newest train service from Peru Rail. This train departs from the Belmond Rio Sagrado Station in Urubamba. This is the only service leaving from that exclusive station and is also a luxury train service, but still not as luxury as the Hiram Bingham train. It includes a gourmet lunch and non-alcoholic drinks on board.
Inca Rail
The Voyager: The basic train service from Inca Rail. This is also the less expensive of their services, and it does include snacks and non-alcoholic drinks on board. This route has many departures during the day.
The 360°: A very comfortable new train wagons with panoramic views through the journey. This train service is more expensive than the basic one, as the service and comfort are higher. It does include a light lunch and non-alcoholic drinks.
The First Class: The luxury train to Machu Picchu from Inca Rail. This train service includes entertainment onboard, gourmet lunch (or dinner), drinks, and a private bus up to Machu Picchu.
*The Private Machu Picchu Train: This may be the most exclusive train service to Machu Picchu, a private wagon for just 8 travelers including gourmet lunch (or dinner), drinks, an open bar, cooking classes, and the private bus up to the citadel.
Heading up to Machu Picchu citadel
Once you arrive at Aguas Calientes (or Machu Picchu Town), you'll be at the foothills of the mountains with two options to reach the top: take the local bus or hike up!
If you take the local bus, it will be an easy ascent on a basic but comfortable bus by CONSETTUR, the only company that runs this route. It departs from the bus parade near the local market from 5:30 to 15:00 hours every 10 to 20 minutes and costs US$12 (one way). You will board the bus according to your Machu Picchu entrance schedule, and it'll take around 30 minutes along a steep zigzagging road.
The Aguas Calientes to Machu Picchu hike is the second option to reach the citadel. This is actually a good option if you are looking for an active trip, but you didn't get to do any trek to Machu Picchu. The hike from Aguas Calientes takes around an hour to the main entrance of the citadel through several steep stone steps. However, we need to point out that though the hike is exciting, once at the top, you don't see the citadel, but the gates of the main entrance. The main advantage of this option is that it is entirely free, you need your Machu Picchu ticket.
The Inca Trail to Machu Picchu
Hiking to Machu Picchu is one of the preferred options for many travelers because you arrive at Machu Picchu on foot and actually take the old path the Incas used to walk!
This itinerary starts in the Sacred Valley, at 82 km along the train route that connects Cusco to Machu Picchu. During the next 4 days, you'll hike along the stone trail for about 6 to 8 hours daily and camp below starry nights. You'll pass by fascinating archaeological sites throughout the entire route, different ecosystems, and the stunning views of the famous Machu Picchu citadel in the last section of the trail. Definitely a lifetime experience. Check our article about the Inca Trail to Machu Picchu and all you need to know!
Inca Trail Alternatives
If you couldn't buy your Inca Trail tickets on time, and now it's too late, there are many Machu Picchu alternative hikes that you can take. Starting from the Short Inca Trail to Machu Picchu (2-day itinerary), Choquequirao Trek (5 days), or the Lares Trek (5 days) are some great options for an active trip to Machu Picchu. Check here our selection of the best Inca Trail alternatives!
Permits
Machu Picchu is labeled as a Historic Sanctuary by USAID and is also a UNESCO World Heritage Site, which means the place is highly protected. The government allows 5600 tickets per day at different hours. Before 2019 you only needed one entrance ticket to be at the citadel all day. However, since last year new regulations have been introduced to moderate the number of visitors at peak hours and prevent damage at the site. The entrance fee is S/152 (Peruvian Soles) or around US$46.
Machu Picchu Montaña and Huayna Picchu permit
If you are planning to add Machu Picchu Montaña or Huayna Picchu to your visit, make sure you book it in advance! Huayna Picchu is the most popular hike in Machu Picchu. It only allows 400 people a day, making it very difficult to book, mostly during the dry season (high season).
On the other hand, Machu Picchu Montaña is another excellent but lesser popular hike in Machu Picchu with also amazing views of the citadel. As this one is not so popular, the changes to find tickets available are higher.
To make any of those, it is mandatory to buy a particular entry, which includes the entrance to Machu Picchu citadel and one of the hikes. The fee is S/200 (Peruvian Soles) or around US$60, starting at 6, 7, and 8 in the morning. If you don't know which one to include in your next visit to Machu Picchu, check our comparison article: Huayna Picchu vs. Machu Picchu Montaña.
Time schedules
Machu Picchu tickets have an entrance time marked on the document going from 6 to 14 hours, every hour. Each entrance allows you to stay at the site for 3 hours, but sometimes you can stay more according to the time you entered the citadel. Many people are worried to only have 3 hours at the site, as it seems not enough to explore such a fantastic place. Actually, 3 hours is sufficient time to explore Machu Picchu peacefully with your guide. Yet, if you prefer to spend more time exploring the site, we would recommend buying another ticket.
When is the best time to go to Machu Picchu?
Peru, and mostly the Andes, have two main seasons throughout the year: rainy and dry season. The rainy season goes from December to March, and it's when heavy rains fall all over the Andes and jungle. It is also the summertime in Peru. By contrast, the dry season starts in April and ends around October to November. Although it is winter in Peru, it is also the preferred season for many travelers because of the clear skies in the Andean regions of Peru, such as Cusco or Puno. Not in Lima, unfortunately!
Machu Picchu can be visited all year! It's true that if you visit the site between December and March, there will be some showers, but they don't last long, and it's not something to really worry about.
Machu Picchu: morning or afternoon?
During the dry season, when it's possible, we recommend visiting the site in the afternoon. This is a great time to take a guided tour around the main areas of the citadel, as most travelers should be leaving at this point.
However, if visiting the site during the rainy season, we recommend booking a morning ticket because, in case of unexpected showers, there are more chances for clear skies after rains.
Is Machu Picchu open all year? Yes, it is! Machu Picchu doesn't close at any time of the year.
Now that you know pretty much all about Machu Picchu, here are some tips and recommendations for your next trip to Machu Picchu Peru:
How long should you stay in Aguas Calientes?
Since the visit to the citadel can take you around 3 hours, we would recommend spending 1 night in town. We don't recommend extending your stay for more than 2 nights, mostly if you are not staying at hotels with additional activities or services. As Aguas Calientes is a tiny town with not many things to do, it'll be way better to spend more time at Cusco city or the Sacred Valley. Also, if you don't have much time, it's possible to visit Machu Picchu on a full day!
Food & Lodging
There are many options for hotels and hostels around the town. Whether you are looking for beautiful luxury hotels or just a basic but comfortable accommodation for the night, you'll find one of you. During the dry season (high season as well), make sure to reserve your hotel in advance, because the best options are the first to get booked.
Pro tip: since restaurants up in Machu Picchu tend to be very expensive, we strongly recommend you have lunch in Machu Picchu Pueblo (Aguas Calientes). It's also a good idea to buy bottled water and snacks in Machu Picchu Pueblo before you take the bus up to Machu Picchu. There are some great food options at the town, these are some of our favorites:
Top Restaurants
Qunuq: Gourmet restaurant offers you the best in Andean fusion cuisine with the best locally sourced products. Located inside the
Sumaq Hotel. They also provide tasting menus, reservations required.
Hermanos Ayar Mz 1 Lote 3, Aguas Calientes| +51 84 211059
| Reservations: +51 (01) 4470579
Opens Monday to Sunday from 12:00 to 15:00 hrs for lunch and
from 18:00 to 22:00 for dinner
Café Inkaterra: Gourmet restaurants that blend Andean cuisine and great ambiance.
Inkaterra Machu Picchu Pueblo Hotel, Aguas Calientes
Opens Monday to Sunday from 11:30 to 16:00 hrs for lunch and
from 18:00 to 22:00 hrs for dinner
Classics in Aguas Calientes
Chullpi: Rustic-chic gourmet restaurant that offers delicious Peruvian cuisine. Friendly atmosphere and well located.
Imperio de Los Incas 140, Aguas Calientes |+51 84 211 350
Opens Monday to Sunday from 11:30 to 23:00 hrs
Indio Feliz: Innovative Peruvian-French fusion cuisine in a charming eclectic ambiance. They offer a varied menu perfect for lunch or dinner. One of our favorites!
Lloque Yupanqui 103, Aguas Calientes| +51 84 211 090
Café
La Boulangerie de Paris: Famous patisserie in Machu Picchu town offers the best French pastries in town and excellent coffee too. They offer some gluten-free items.
Sinchi Roca, Aguas Calientes |+51 84 211398
Opens Monday to Sunday from 16:00 to 22:00 hrs
Now that you're good to go, don't wait any longer to take this lifetime trip! The Lost City of the Incas is out there, waiting for you to discover it.