The coronavirus situation is constantly changing, and even before the pandemic, it is a common question we receive from our travelers almost daily. That's why we decided to compile the most asked questions about safety in Peru that we receive from our guests in today's blog.
---
Table of content
---
1. Is it safe to travel to Peru right now?
As of March 2021, our most important touristic sites, such as Machu Picchu, are once again open for tourism. COVID-19 cases have shown a clear decline in the last few weeks, and we are starting to see an ease of restrictions. This is great news for anyone wishing to travel to Peru, as the 14-day quarantine for incoming flights has been removed.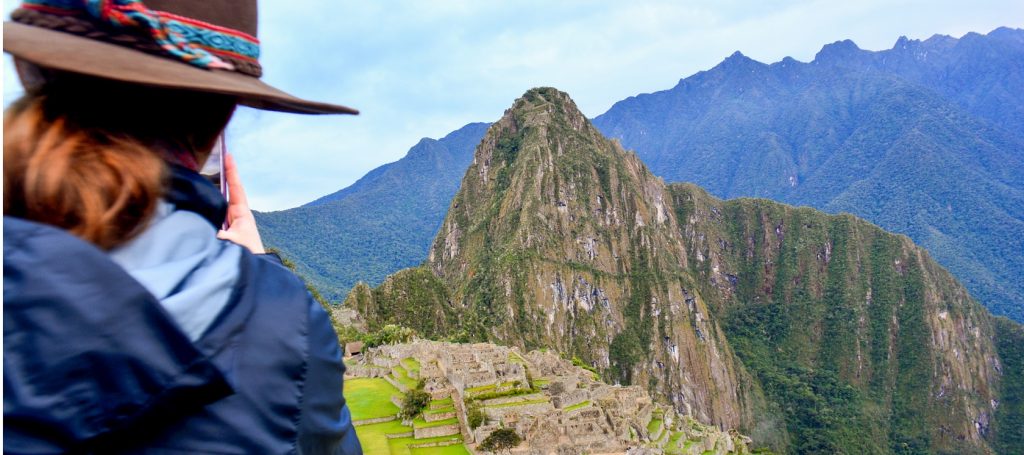 Peru has taken some serious measures and established strict protocols to ensure travel is as safe as possible. Especially since Peru got the Safe travel seal from the World Travel and Tourism Council. Over the last few months, destinations such as Lima, Cusco, Ica, and Arequipa reduced the capacity at their main attractions, restaurants, and transports, making all of these safer for visitors. All tour operators must follow strict protocols to get permission and offer their services again.
Keeping a distance, wearing a face mask, and on certain occasions, your face shield, are some of the primary measures you need to have in mind. For the most up-to-date information, travel restrictions, safety requirements, protocols, and recommendations about COVID-19 in Peru, go to this page.
2. Security in Peru
Peru is the third biggest country in South America and is also one of the most diverse in the world. It is home to ancestral traditions, culture, and nature. When visiting Peru, you'll see how diverse each region is, not only regarding nature but culturally also. Nevertheless, when traveling, even to the most stunning destination, we'd like you to feel safe.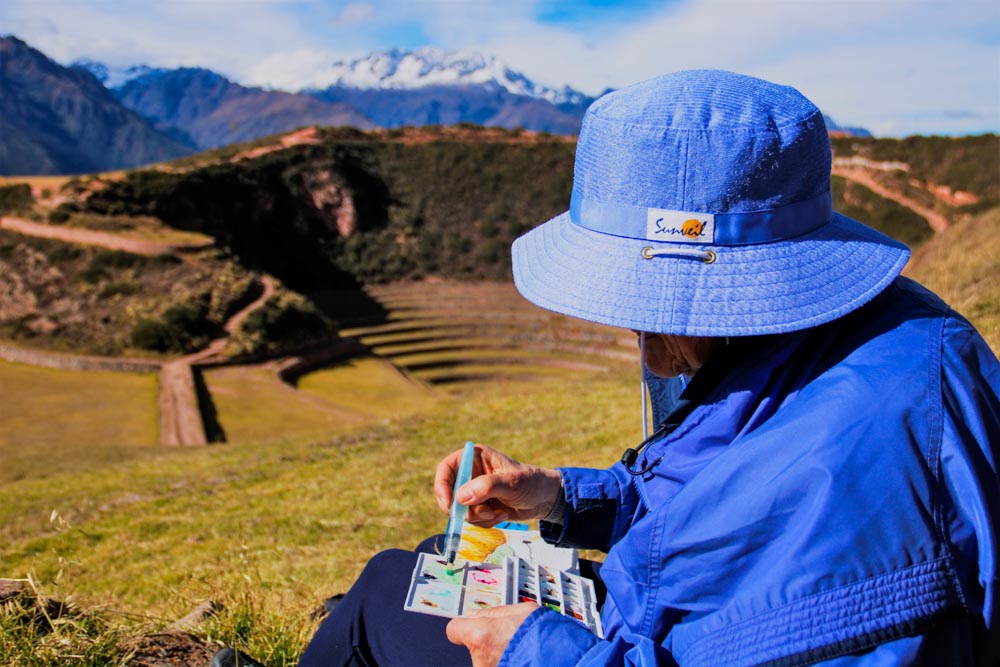 Like many other countries in developing destinations, the region's beauty and uniqueness are countered by inequality and lack of investment. This has led to crime rates (mainly theft and scams) not being uncommon in the larger cities. We know this doesn't sound very attractive, but it's important to mention it regardless. Most experienced and well-traveled visitors will understand this well and not be too concerned. However, having said this, we must take care of you during your visit. That's why we present you here with a few recommendations to be extra safe:
#1 Avoid walking alone at night on lonely streets. Even though our hotels are well located in excellent areas of our cities, we'd recommend you not wander alone too carelessly in the late evening. If you decide to go for drinks, try to do it with your friends.
#2 Don't flaunt valuables! If going for a walk or going on public transport, be sensible and avoid showing off expensive items such as expensive watches and jewelry.
#3 Be careful of pickpockets! Don't leave your bags anywhere that doesn't look safe, and make sure to take them with you.
#4 Choose reputable tour operators. Even if this means paying a little extra, this is always the best way to do it. Reading reviews at trip advisor could work before hiring services.
3. Is Peru safe for families?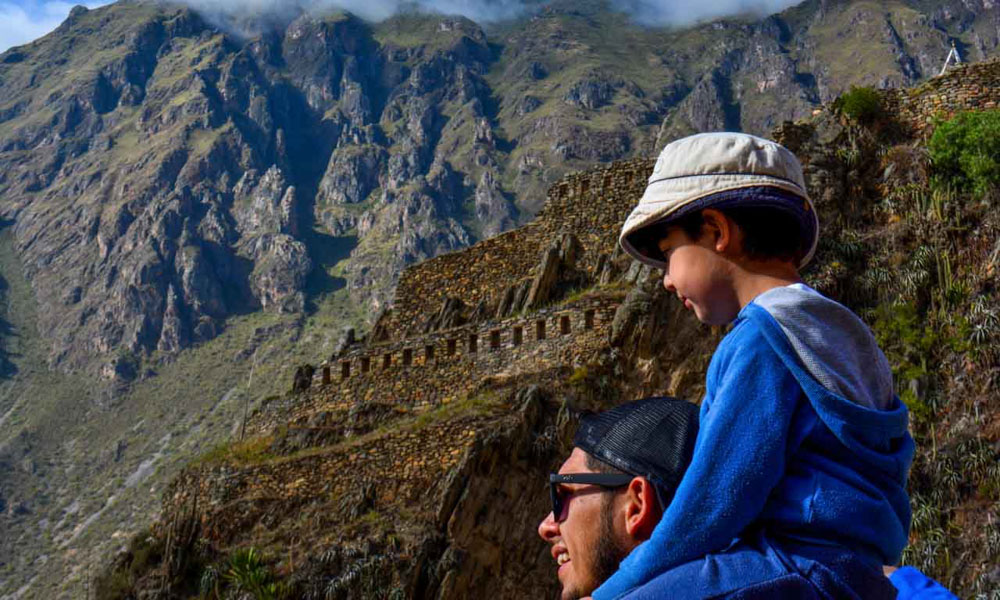 In general, Peru is a safe country to travel with your kids. People are kind, the landscapes are truly unique, and the learning experiences are enriching. We have had many families traveling with us, some more adventurous than others, and they have always had a great time. However, there are few things to consider. For example, we'd recommend you to talk to your doctor before taking babies or under 2-year-old kids into altitude regions. Also, make sure to hire a reputable tour operator and that all activities you book are allowed to do with kids.
4. Is it safe to travel to Peru alone?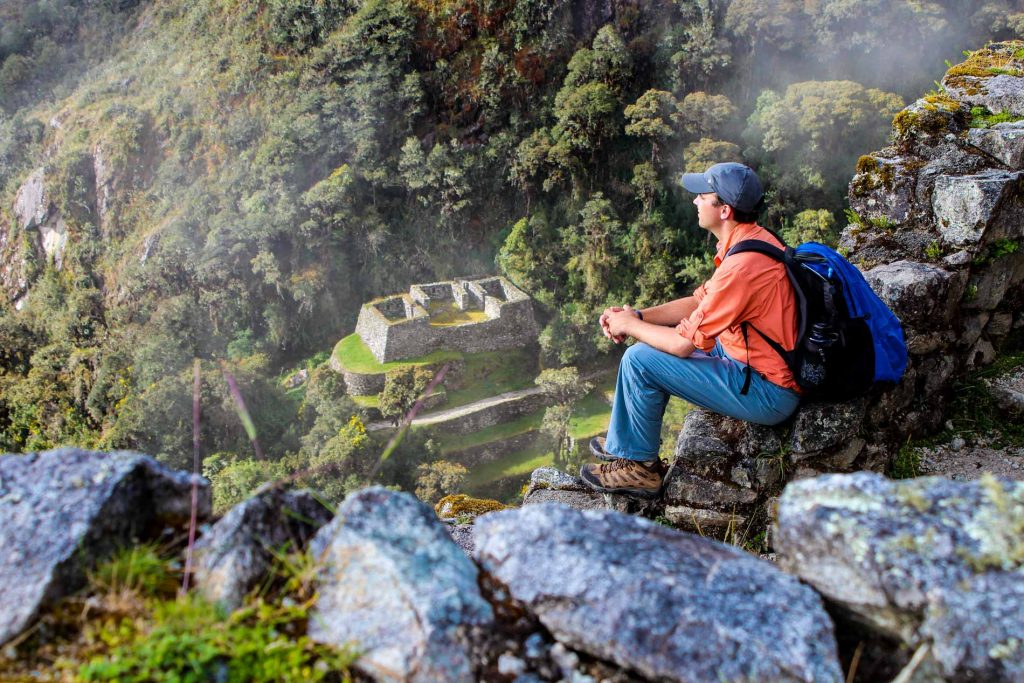 The fast answer is yes, moreover there are a few things to keep in mind, such as learning some words in Spanish, so it's easier to move around using either public transport or taxi.
But, what about traveling as a female solo traveler? Well, it's not specifically unsafe for women. Still, it's true women get more unwanted attention, such as dealing more often with men catcalling. Women should be prudent if alone late at night in the streets, as you could be seen as an easy target for thieves; also, if you are at the bar, you should never leave your drink unattended.
5. How safe are water and food in Peru?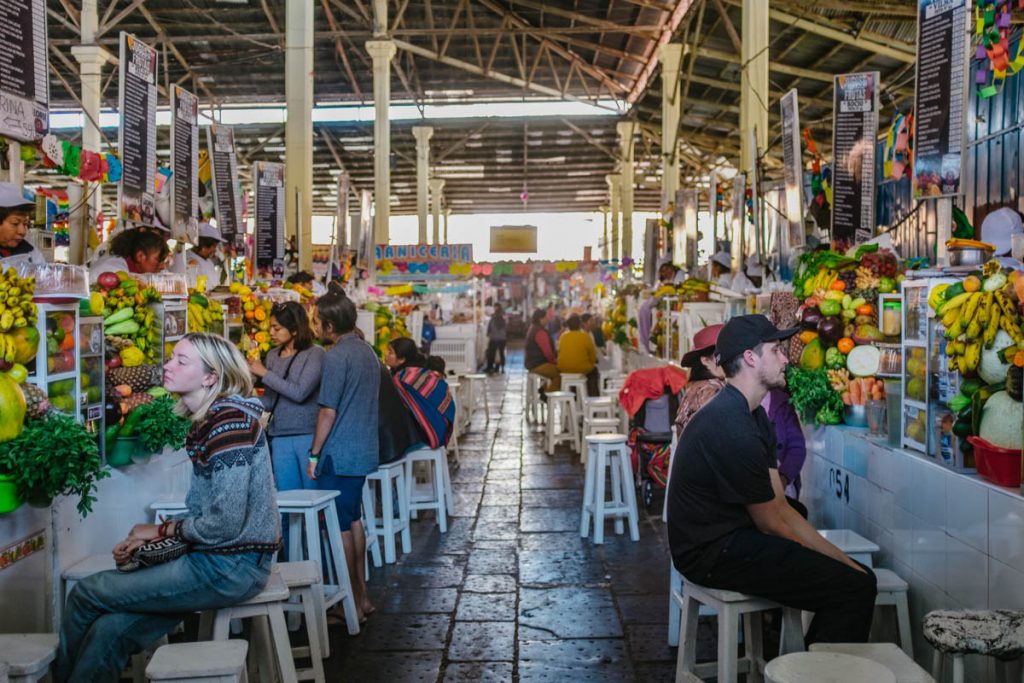 In some countries, if you feel like having a water glass, you just drink it from the tap. Unfortunately, this is not an option in Peru. Make sure to boil the tap water before drinking it at least for 1 minute. If you are staying at hotels, we recommend bringing with you a bottle to refill it at the water stations.
Peruvian food is famous for good reason! It is delicious! You will see many cafés, restaurants, bars and street food which at some point might be tempted to try. Even though it could look fantastic, be wary, especially of uncooked foods. For most Peruvians, street food is no problem, but visitors are not used to it. Therefore, eating untreated street snacks could lead to unwanted stomach issues. The best way to experience Peruvian Cuisine is to ask for recommendations from your local guides, friends, or travel specialists. If you know you have stomach problems while traveling or have a sensitive stomach, only order raw food or fresh salads in well-established restaurants.
6. Could it be safe to use public transportation or taxi?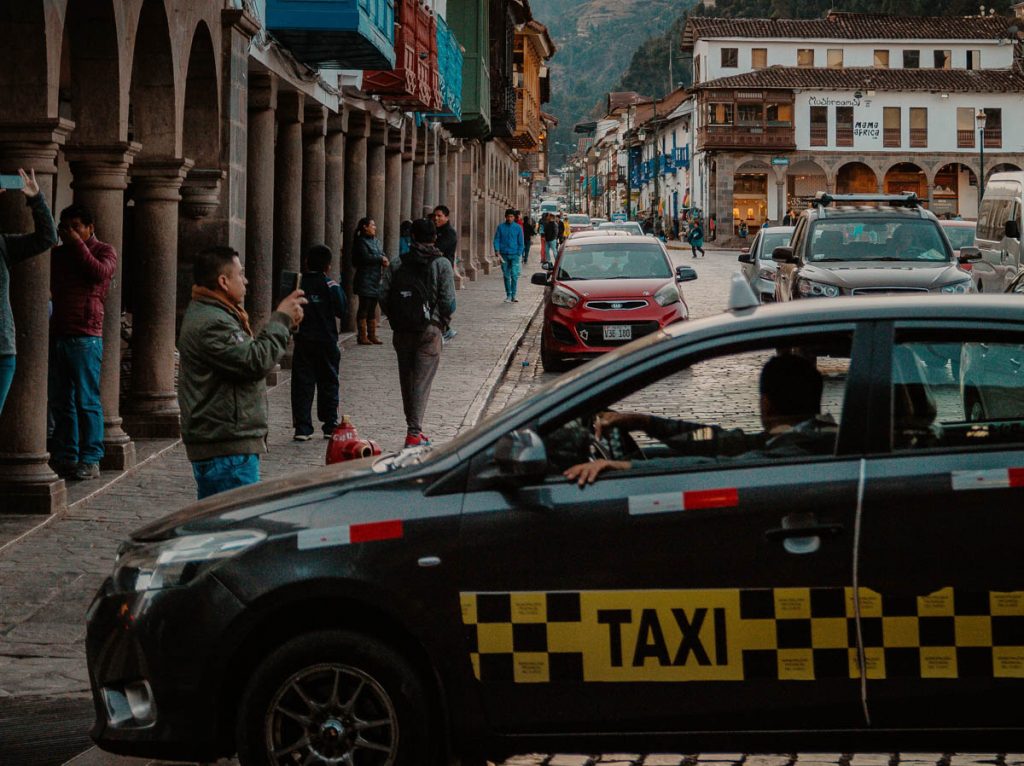 Depending on where you are, the answer might vary. You will need to be careful with pickpocketing, for example. In Lima, traveling by public transportation could be an interesting experience. The system has improved in the last few years, and using the Metropolitano or the Corredor are both safe options. In other regions of Peru, public transportation could be overwhelming. You will hear about Colectivos, a kind of informal pool taxi that we wouldn't recommend using.
Lucky for everyone, you could use taxi apps starting with the most famous ones such as Uber or beat. It's generally safe, but of course, you need to be careful and make sure you always check the route. Grabbing a taxi in the street might be difficult if you don't speak Spanish; if you want to give it a try, just make sure it has a visible taxi sign.
COVID-19 update: all taxis should have a separating transparent wall between driver and passengers. They should also only allow two to three passengers per car. If you are using public transportation, remember to bring your face shield with you.
7. Is it necessary to get travel insurance?
Life has taught us that unexpected things can happen. These could be either good, great, or sometimes bad. There are indeed some things you cannot control when traveling, but there are others that you can. Opting for good travel insurance is the responsible thing to do regardless of where you are going. It will be extremely helpful if accidents happen and if you lose something of value or if you have issues with flights.
Check on more Why buy travel insurance.
8. Are there any unsafe destinations in Peru?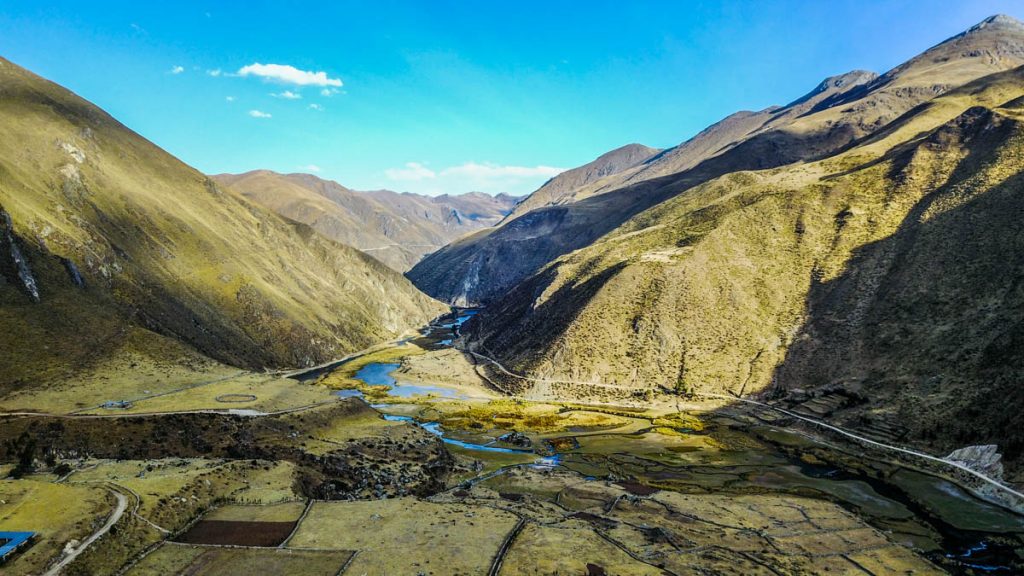 If you are visiting big cities such as Lima, Cusco, or Arequipa, you should pay extra attention in crowded places as they are a popular spot for pickpockets or scammers offering services.
In case you are visiting the Amazon Rainforest, we always recommend booking your stay at a lodge which is the safest experience. We suggest you avoid being on your own and going without planning, particularly if traveling to Iquitos or Puerto Maldonado.
To sum up, yes, Peru is a safe and fascinating place to visit! Whether it is with your kids, alone, or with a group of family and friends. Always follow your guide's recommendations. Don't fear asking about everything to clear all the doubts you might have before traveling. Having more information will always make you safer!