Overview
Get ready to explore Peru's unique natural and cultural heritage in a journey that combines adventure, off-the-beaten-path destinations, and the country's most authentic experiences! Start your trip in Lima, exploring its beautiful coastline by bike. Fly to Cusco and get in touch with the magic of this vibrant city while walking through its cobblestone streets. Join a horseback riding excursion through well preserved Inca Trails to Apu Wanakaure Mountain and hike with llamas in the Sacred Valley. Finally, follow the Incas' traces on the short Inca Trail to the enigmatic archaeological site of Machu Picchu. End your trip in the highest navigable Lake of the World, Lake Titicaca. Experience the best of Southern Peru in a once in a lifetime adventure!
Why we love this trip!
Hike with eco-friendly llamas, preserving Andean mountain ecosystems.
Follow the last traces of the Incas in the Short Inca Trail to Machu Picchu.
Paddle, sail, and hike in the highest navigable Lake of the World.
Day 1: Welcome to Peru & Lima
Welcome to Peru and Lima! Upon arrival, our local staff will greet you and transfer you to your hotel in Miraflores, where you are free to relax and wander around at your own pace. Depending on your time of arrival, we have plenty of suggestions for you to make the most of your first day in the city.
Day 2: Bohemian & Beach Bike Tour
Biking is an excellent way to explore Lima since it gives you plenty of flexibility to stop on the route according to your interests and discover the city like a local. We'll spend the morning cycling through Miraflores, the Bohemian neighborhood of Barranco, and the historical district of Chorrillos at the shores of the Pacific Ocean. On the route, we'll appreciate historical manors from the 19th century, enjoy a soft biking ride at the promenade and get a taste of Barranco's colorful street murals. We'll finish with a fresh ceviche overlooking the Ocean and then pedal back to our starting point at Miraflores.
Day 3: Flight to Cusco & Walking City Tour
Take a morning flight to Cusco city. Upon landing, we will greet you and take you in private transportation to your hotel, where we will have a short briefing on your trip and answer the last-minute question you may have.
Later, strap on your walking shoes and prepare for a soft stroll around Cusco's historic center. Our city tour will take us not only through the most touristic sites in Cusco, such as the Main Square, Cathedral, and Koricancha. You will walk along old streets, local markets, and traditional neighborhoods where you will discover the magic of Cusco. This hike is the perfect way to get a more authentic feel of this fantastic city and its people.
Day 4: Horseback Riding to the Apu Wanakaure
Join a horseback riding to one of the most important Apus in Cusco, the Apu Wanakaure! After a warm-up session with your horse and safety instructions, head out through a route full of fields with barley, corn, and potatoes. Cross over a few small rivers and into a eucalyptus trees forest, just before passing by the Andean community of Wilcarpay. After crossing a creek, ascend for 200-yard along an Incan pathway until the Inca complex of Raccay. The ride continues through Puna Cancha and along the flank of the hill until arriving at the imposing Apu Wanakaure. Stop here, take a deep breath, and appreciate the astonishing views. Finally, start your way back to Cusco.
Day 5: Biking to Moray Circular Terraces & Maras Salt Mines
Put your helmet on, and get on the bike to visit some of the Sacred Valley's most impressive sites! Cycle from the Cusco outskirts into the Sacred Valley of the Incas, enjoying the views of the Andean peaks next to you. First, reach Moray, a unique Inca site consisting of circular terraces built upon a natural depression. Next, start riding towards the small town of Maras. After having some snacks, go on a downhill dirt road to Maras salt mines, an impressive salt-extraction complex composed of hundreds of small ponds. Locals have been collecting and selling the salt since before the Inca times. Continue to Pichingoto and then head to a nearby countryside restaurant for a delicious meal.
Day 6: Hiking with Llamas to Pumahuanca in the Sacred Valley
Before the arrival of Europeans, the llamas were the primary means of transport of commerce in the Andes. Today, enjoy a hike in the picturesque area of Pumahuanca with the lovely llamas part of the Llamapack Project, an initiative seeking to emphasize the traditional usage of llamas in herding communities. In this remote but beautiful area, you can still find native trees such as the Queñual, Aliso, and Chachacomo. Walk at a slow pace in the company of friendly llamas as you learn all about this noble animal until reaching Inkarakai. Here, relax and enjoy a lovely picnic brunch with beautiful views.
Day 7: Via Ferrata & Zip-Line in the Sacred Valley
Head to Pachar and prepare for today's adventure in the Sacred Valley. After a safety briefing and with the equipment on, climb the mountain hills through iron ladders above the Urubamba river with the help of fixed cables tied to a steel cable lifeline that runs through the entire route. Although it might sound quite challenging, anyone over 11 years old, who is in good physical condition, can practice it. Breathtaking views of the Valley are guaranteed. Once at the top of the circuit, start zip-lining for about 2 hours, enjoying the marvelous landscape!
Day 8: The Short Inca Trail to Machu Picchu
The Short Inca Trail to Machu Picchu will take you through well preserved Inca stairs, impressive views of snow-peaked mountains, and breathtaking views of the mighty Urubamba River. Walk from 108 km at the bottom of the valley until reaching Wiñayhuayna, a site featuring beautiful Inca terraces, temples, water fountains, and water channels that are still running nowadays! Proceed hiking for one hour until the Sun Gate, where the first views of Machu Picchu will appear. Continue heading down, but we won't rush to explore Machu Picchu since we'll have a full day to explore each corner of this fantastic place the next day.
Day 9: The Lost City of Machu Picchu
The big day is finally here! Early in the morning, take a 30-minute bus up the steep zigzagging road to Machu Picchu Citadel, located on an impressive mountain setting. We'll have a 3-hour guided excursion to have a better understanding of Machu Picchu and the Incas culture. Your guide will be happy to answer all the questions you may have. Afterward, return to Aguas Calientes to enjoy a last walk around the town and have lunch before boarding your return train back to Ollantaytambo. Upon arriving, we will take you to your hotel in Cusco city.
Day 10: Free Day in Cusco
Cusco is a fascinating destination in Peru! Today, enjoy the entire day free to explore the streets, plazas, and markets of this UNESCO World Heritage City at our own pace. As you have already explored the most famous sites of Cusco, we invite you to discover more of this beautiful city with its museums and local shops. If you are into arts and crafts, you must take a walk around Cuesta San Blas and visit local workshops and galleries. Likewise, we recommend visiting the San Francisco church for a splendid city view, the Inca Museum, or enjoy a cup of coffee and chocolate at a cozy cafe.
Day 11: Scenic Private Journey to Puno
We will set off on a long scenic journey from Cusco to Puno. The next 400 km will take us along Andean towns, populated with herds of Andean camelids, and with breathtaking views of snow capped mountains in the background. Our first stop is the Church of Andahuaylillas, baptized as the "Sistine Chapel of the Americas" due to the outstanding quality of art pieces we find inside it. We'll then continue to the beautiful Tambo Queque Norte, an old country manor. We'll enjoy a fresh farm-to-table lunch based on local ingredients. Back on the road, the route will take us through the Tinajani Canyon, an area with plenty of peculiar reddish rock formations, a scenery well worth admiring. Then, our last stop is Tarukani, famous for its Puyas Raimondii. It is a unique endemic plant that only grows at over 3000 masl against the dryness of its conditions, on shrubby and rocky slopes. Finally, we will proceed to Puno city to have a well-deserved rest after this long but fun journey.
Day 12: Hiking at the Shores of Lake Titicaca & Luquina Chico
Embark on an off-the-beaten-path adventure in Lake Titicaca, the highest navigable lake in the world! Head on a scenic drive to the Chucuito Peninsula and visit the community of Socca to enjoy some of the Lake's best views and secluded beach. After a Pachamama offering, start hiking towards Perka, a natural viewpoint from where you can see the Taquile and Amantani islands. This 10km hike will take you along an off-the-beaten-path trail at the lake's shores until reaching Karina beach. If you're brave enough, take a dip in the cold and refreshing waters of the Titicaca! Continue to Luquina Chico to meet the Aymara host family that will welcome you in their home today.
Day 13: Kayaking at the Lake Titicaca & Return to Puno
Wake up at the crack of dawn and take a short hike to our favorite spot to enjoy enchanting views of the sunrise at the lake. Have breakfast together with our host family and spend some time with them as you learn more about their lifestyle. Join a kayaking adventure at the shores of the lake and surround yourself with breathtaking scenery, the calm waters flowing gently in the morning, and local Andean birds singing in the distance. It will be a memorable experience to paddle along the coastline of Luquina Chico! Finally, return to Luquina Chico on time for a delicious farm-to-table lunch before boarding your boat back to Puno.
Day 14: Sillustani Tombs & Farewell Peru
It's time to say goodbye to Lake Titicaca and Peru. On route to the local airport, visit the archaeological site of Sillustani located at the shores of Lake Umayo. It is a fascinating burial site made up of huge cylindrical tombs called Chullpas. Sillustani is an area full of energy and mystery. Continue to the airport for our flight to Lima and connecting international flights.
What's included?
Personalized attention before and throughout your trip
Brief presentation prior departure
All transfers and transports
Entrance fees
Local English-speaking guide focused on personalized trips
Accommodation at well-thought hotels according to your travel style
Mentioned meals
High-End bikes with full front and rear suspension
Safety equipment for Biking, kayaking, zip-line and horseback riding
What's not included?
Services not specified in the program, extras & tips
Domestic flights
International flights
Travel Insurance
Route
Gallery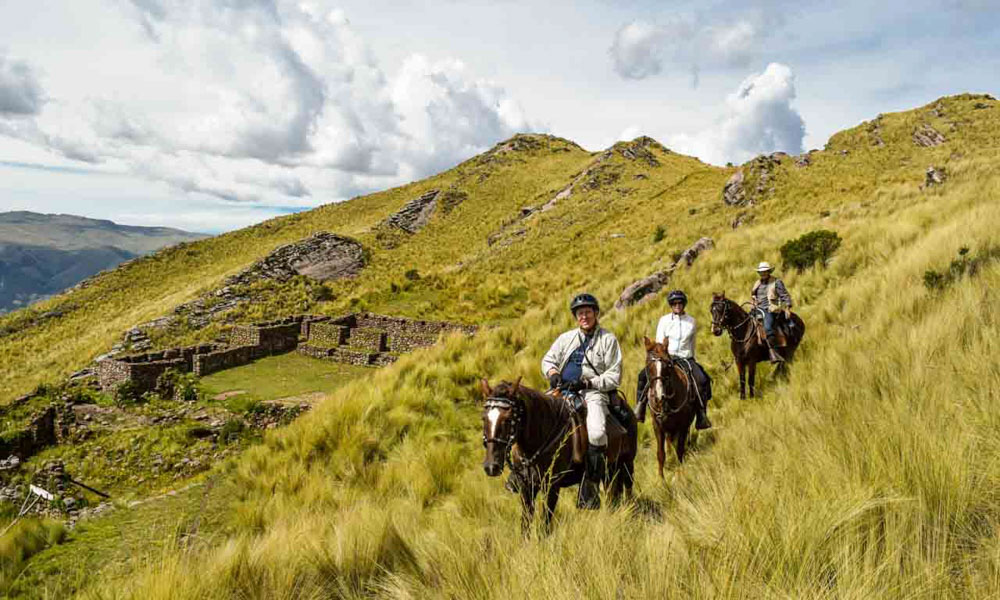 Horseback riding to one of the most important Apus in Cusco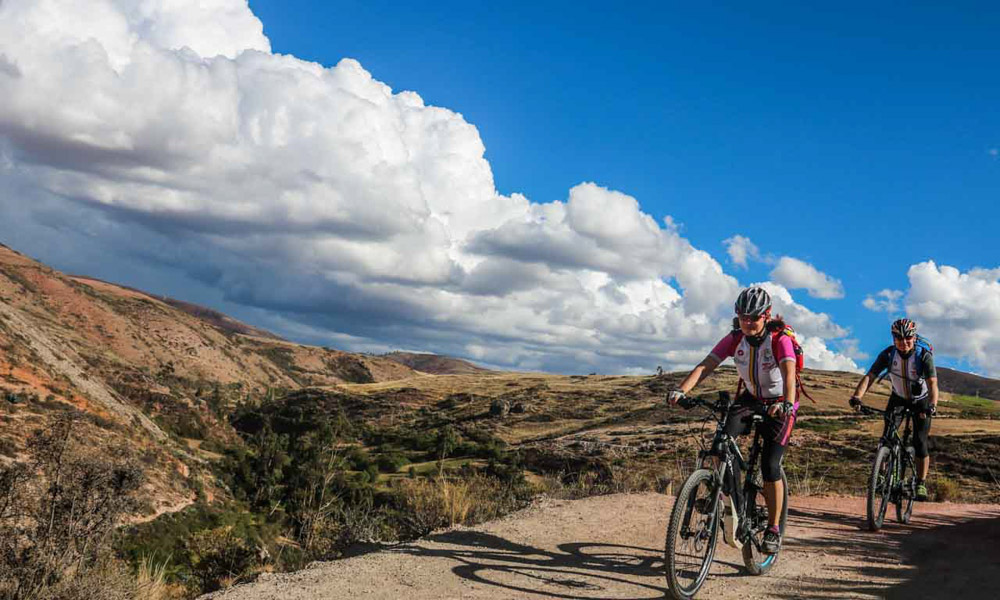 One of the best ways to explore the Sacred Valley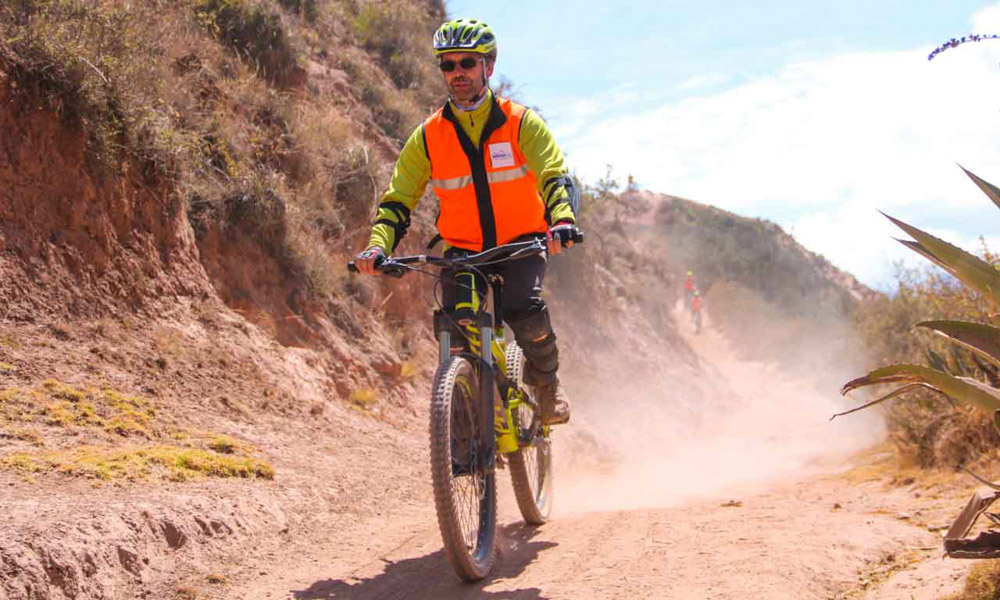 Biking to Moray Circular Terraces & Maras Salt Mines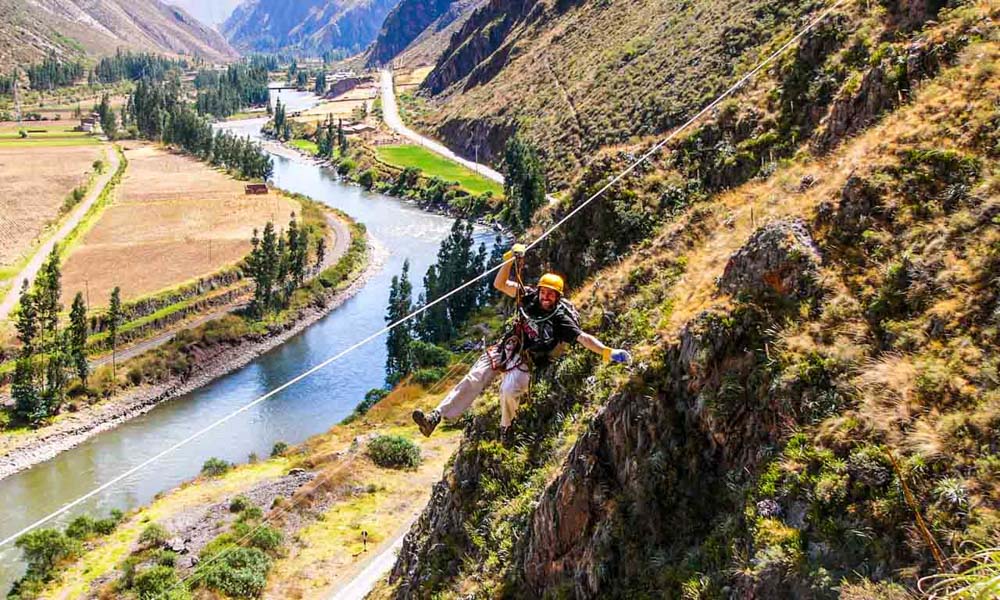 The best views of the Sacred Valley sky doing zip-lining!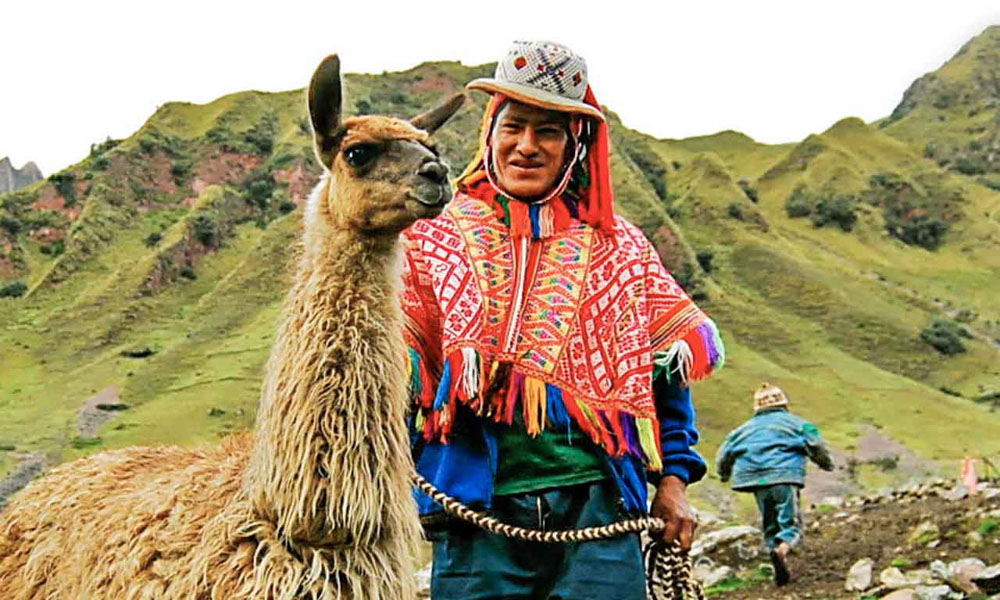 Enjoy a hike with the lovely llamas
A completely off the beaten path Cusco trip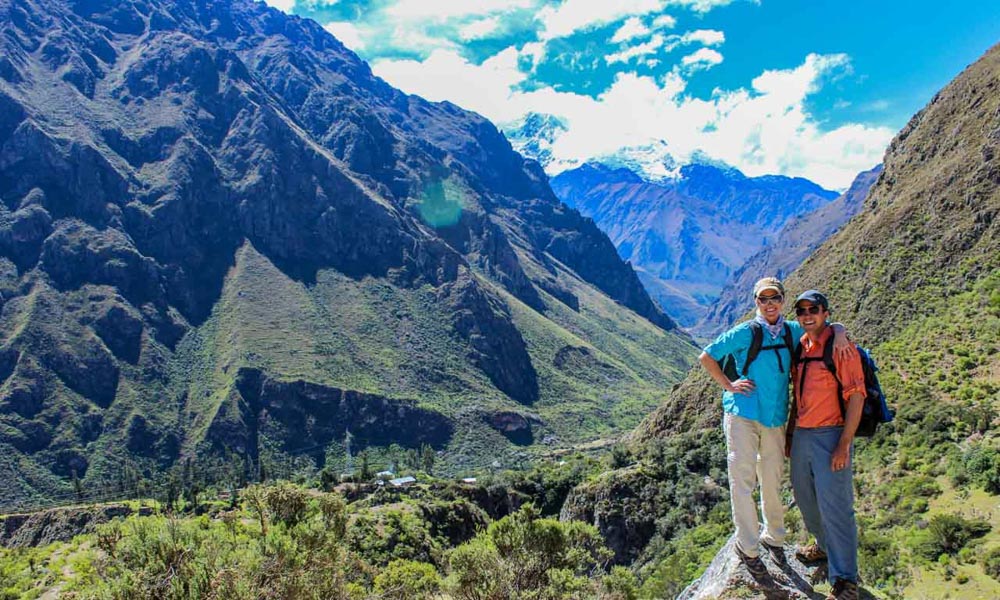 Reach Machu Picchu hiking through the Inca trail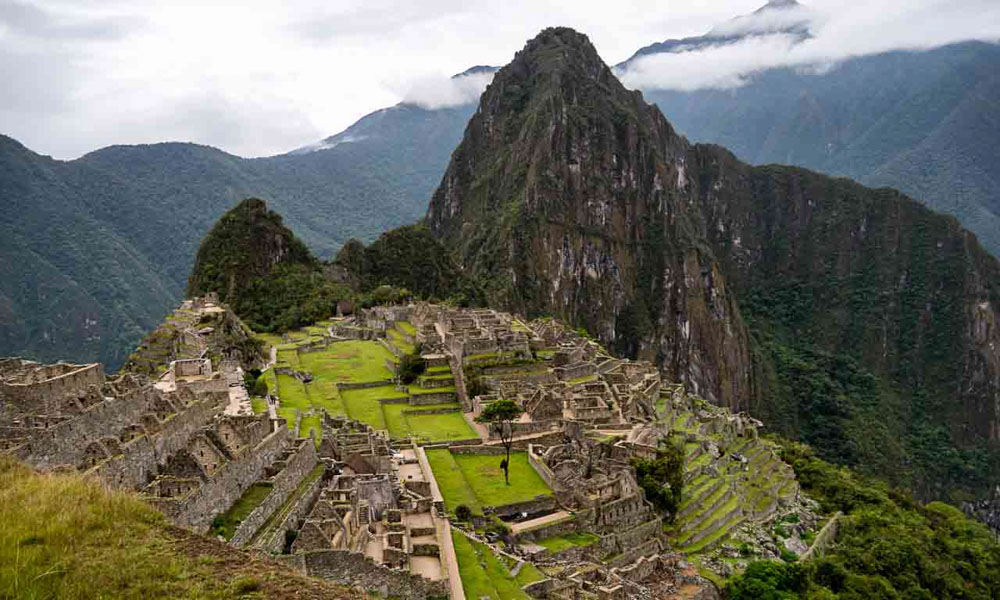 Private guided tour of the lost city of Machu Picchu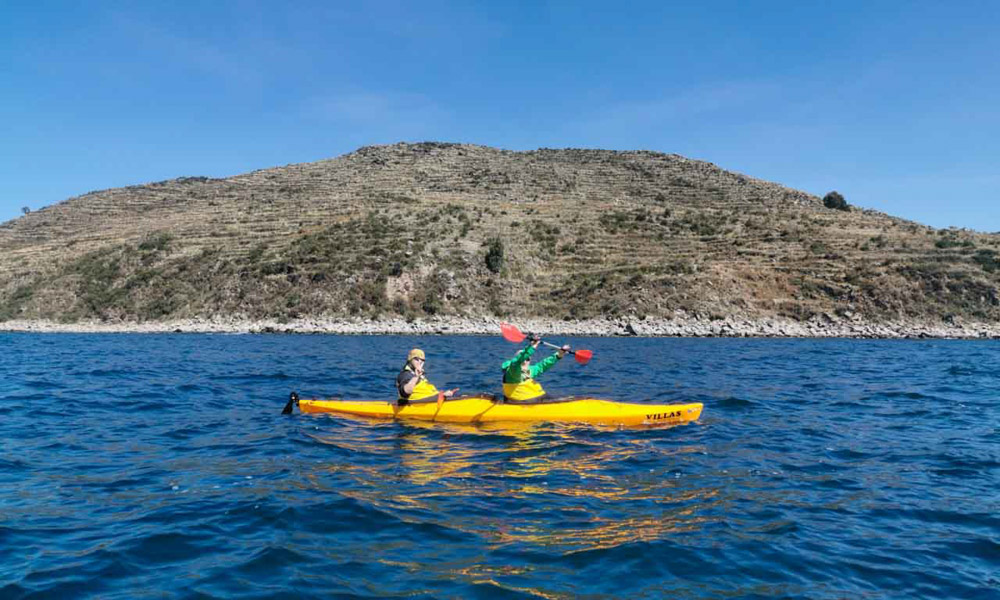 Embark on an off-the-beaten-path adventure in Lake Titicaca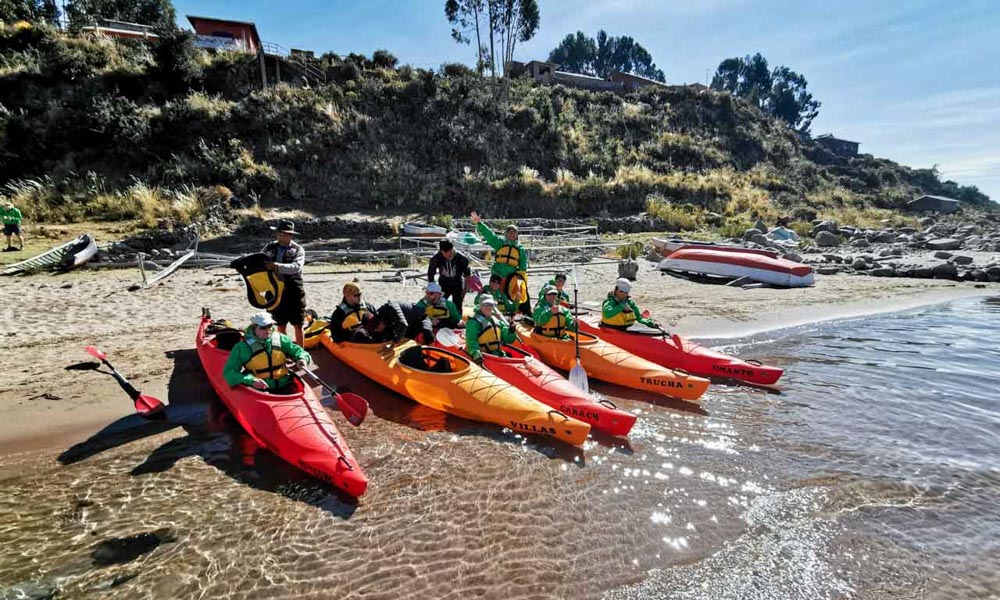 Kayaking at the Lake Titicaca