Overview
A couple of years ago, Machu Picchu was definitely the main attraction and the must-see of most travelers when visiting Peru. Although this is still true and an experience you cannot miss while in Peru, nowadays it has a tough competition: The Rainbow Mountain. These colorful mountains close to the Ausangate mountain Range offer surreal and unique landscapes that have been attracting travelers over the last few years. So, within just one week in Peru, this itinerary will combine two highlights in a perfect program. Follow the footsteps of the Incas hiking the short Inca Trail to Machu Picchu and get ready to admire the natural wonders of nature at the Rainbow Mountain.
Why we love this trip!
Discover some hidden corners of Cusco city as a local.
Venture to the Short Inca Trail to Machu Picchu, an active way of reaching the Inca citadel.
Get ready to hike towards the colorful and stunning Rainbow Mountain.
Day 1: Welcome to Peru & Cusco
Welcome to Peru! Upon landing at Cusco airport, we will greet you and take you in private transportation to your hotel. We will have a short briefing on your trip, and the rest of the day will be free to relax and acclimatize to the high-altitude. Remember to take it easy on the first day! According to your time of arrival, we have plenty of suggestions for you to make the most of your first day in Cusco.
Day 2: Cusco Walking City Tour
Strap on your walking shoes and prepare for a soft stroll around Cusco's historic center. Our walking city tour will take us not only through the most touristic sites in Cusco, such as the Main Square, Cathedral, and Koricancha, also known as Temple of the Sun. You will walk along ancient streets, local markets, and old neighborhoods where you will discover the magic of Cusco. This hike is the perfect way to get a more authentic feel of this fantastic city and its people.
Day 3: Maras Salt Mines, Circular Terraces of Moray & Andean Pachamanca
Set off on tour to visit some of the Sacred Valley's most impressive sites. First, reach Moray, a unique Inca site consisting of circular terraces, which seems to have been an agricultural experimental station to adapt crops to different temperatures. Next, visit Maras, a salt-extraction complex composed of thousands of small ponds from where locals have been collecting the salt since before the Inca times. For lunch, we'll experience a Pachamanca, a traditional cooking technique that has the food prepared underground. We'll then visit the Ollantaytambo fortress, an impressive Inca complex that protected this area of incursions from the Amazon Basin.
Day 4: The Short Inca Trail to Machu Picchu
The Short Inca Trail to Machu Picchu will take you through well preserved Inca stairs, impressive views of snow-peaked mountains, and breathtaking views of the mighty Urubamba River. Walk from 108 km at the bottom of the valley until reaching Wiñayhuayna, a site featuring beautiful Inca terraces, temples, water fountains, and water channels that are still running nowadays! Proceed hiking for one hour until the Sun Gate, from where the first views of Machu Picchu will appear. Continue heading down, but we won't rush to explore Machu Picchu since we'll have a full day to explore each corner of this fantastic place the next day.
Day 5: The Lost City of Machu Picchu
Today is the big day! Early in the morning, we take a 30-minutes bus up the steep zigzagging road to Machu Picchu Citadel, located on an impressive mountain setting. We'll have a 3-hour guided excursion so we can have a better understanding of Machu Picchu and the Incas culture. Afterward, you'll return to Aguas Calientes, where you will have free time to enjoy lunch before boarding your return train back to Ollantaytambo. Upon arriving, our private transport will be waiting to take you to your hotel in Cusco.
Day 6: Vinicunca, the Rainbow Mountain
Head south for about two and a half hours towards the starting point of today's adventure. This high-altitude hike begins at about 4,500 m (14764 ft) and reaches its highest at the top of Vinicunca at around 5,200 m (17060 ft). Whoever prefers to, can hire a horse from the local community to make it easier. Although it's not an easy adventure, the astonishing landscape with the vibrant colors of the Andes Mountain Range makes this journey well worth the effort.
Day 7: Farewell Peru
Today, you have free time to explore the area at leisure. Maybe take a last walk around Cusco's shops and markets. At the coordinated time, we'll head to Cusco's airport to board your flight to Lima and connecting flight home. Hopefully, you will be heading back full of happy memories, new friends, and great pictures of your time with us!
What's included?
Personalized attention before and throughout your trip
Brief presentation prior departure
All transfers and transports
Entrance fees
Local English-speaking guide focused on personalized trips
Accommodation at well-thought hotels according to your travel style
Mentioned meals
What's not included?
Services not specified in the program, extras & tips
Domestic flights (Lima/Cusco/Lima)
International flights
Travel Insurance
Route
Gallery
Walk along the streets and local markets of Cusco City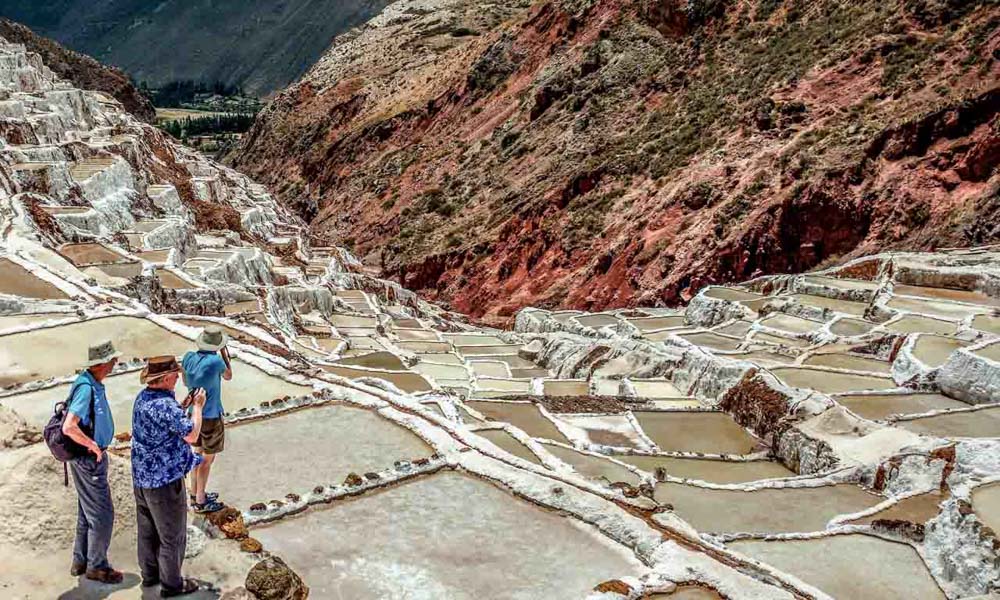 Visit the Maras Salt Mines in the Sacred Valley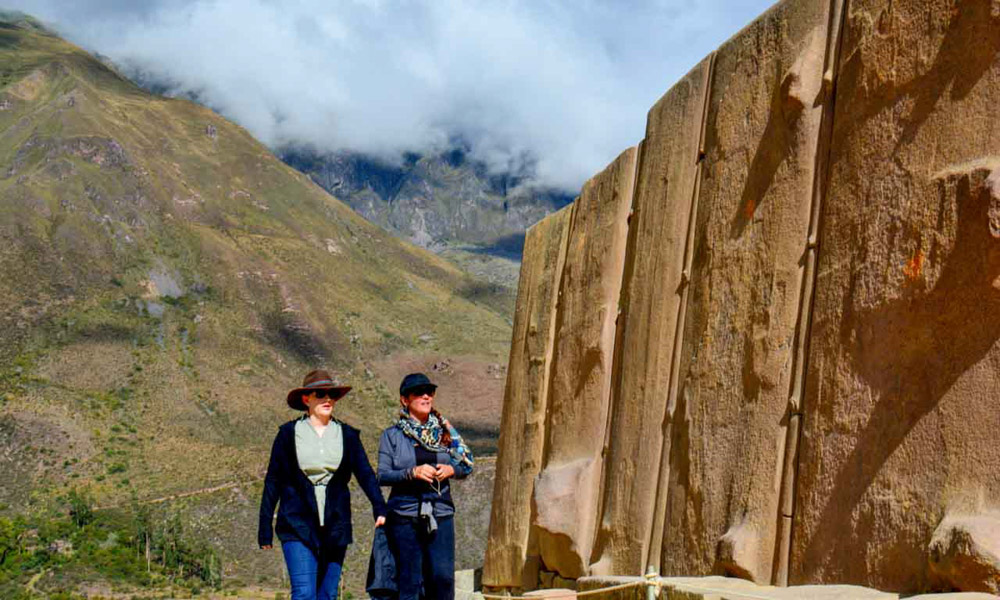 Ollantaytambo Fortress, one of the most important sites in the Sacred Valley
Hike the Short Inca Trail towards Machu Picchu Citadel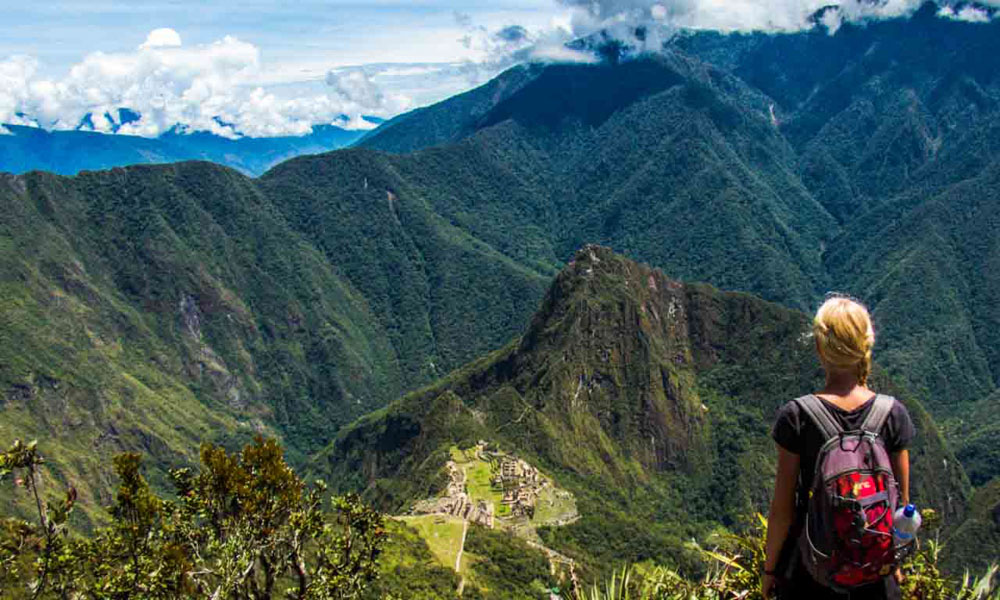 The first views of Machu Picchu will be from the Sun gate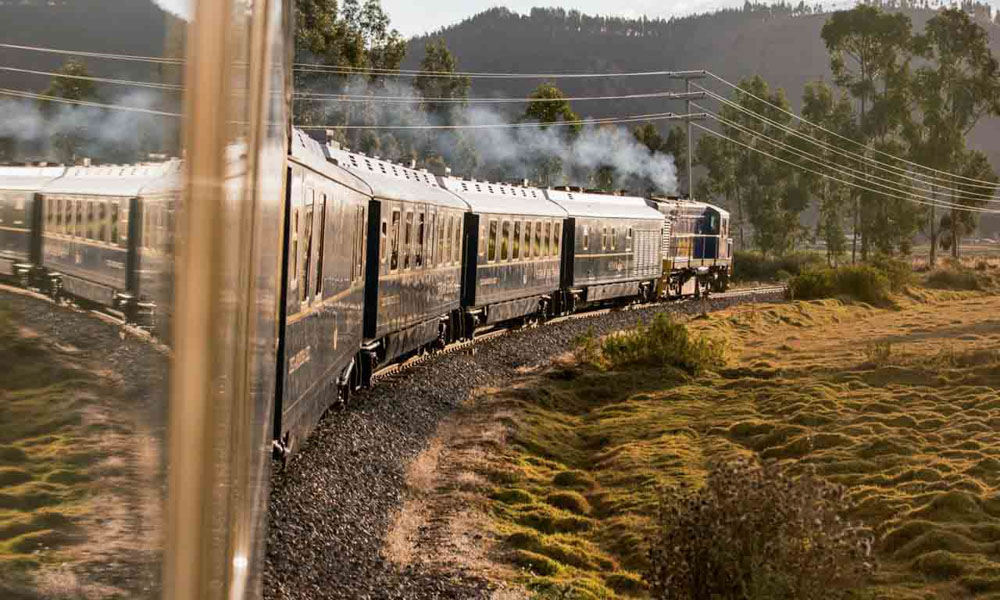 Enjoy a train ride back to Cusco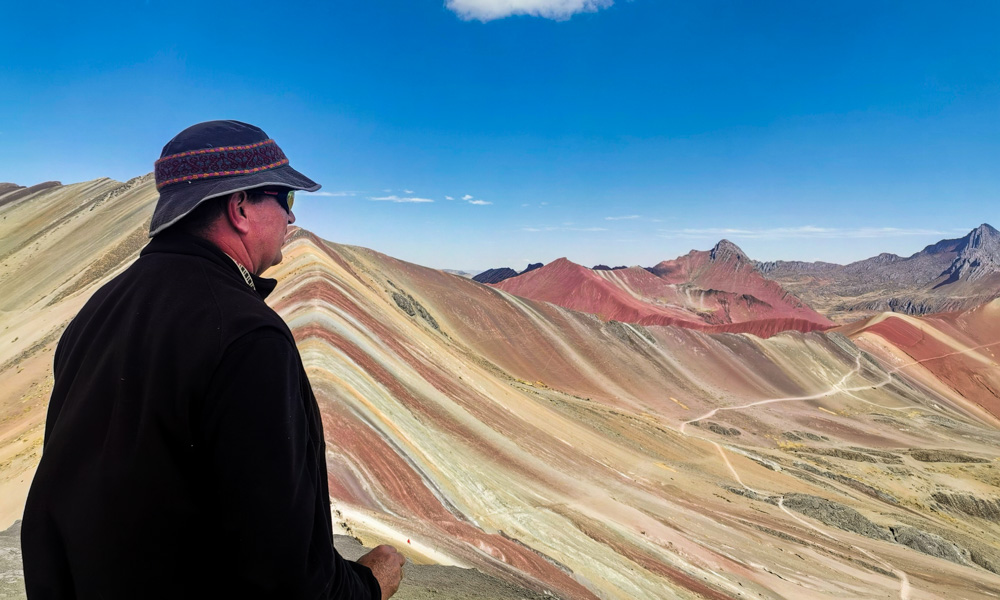 Explore the famous Rainbow Mountain