There are very few places where we can encounter pristine nature. We had the chance to visit Tambopata Research Center Lodge last April, and it was quite an adventure and learning experience that it's worth sharing.
Location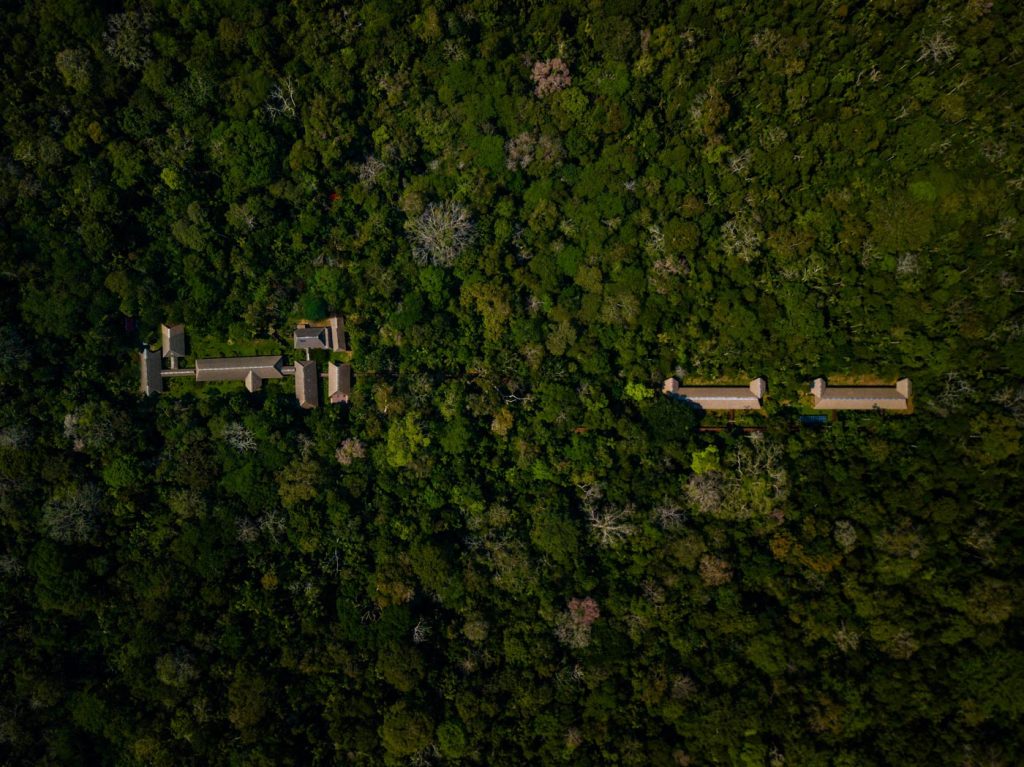 Around 60% of Peru's territory belongs to the impressive Amazon. From North to South, you can encounter astonishing landscapes. Within this area, we can find the region of Madre Dios in southeastern Peru. It's home to different National Reserves, some of the most biodiverse in the world.
The Tambopata Research Center Lodge is located in the Tambopata National Reserve, at the confluence of the Tambopata and Madre de Dios rivers. This location provides easy access to the exceptional biodiversity of the Amazon rainforest, making it an ideal base for immersive wildlife encounters and scientific research.
Climate and Elevation
The Tambopata national reserve is a tropical forest with warm temperatures and high humidity throughout the year. It experiences a distinct wet and dry season, with heavy rains typically falling from December to April. There are always rainy chances in this type of forest, allowing different ecosystems to form and making it a good choice even during the rainy season.
The average annual temperature hovers around 26°C (79°F) and an elevation of approximately 300 meters (984 feet) above sea level.
All these make Tambopata Research Center Lodge boasts a unique vantage point to observe the diverse ecosystems that thrive within the Amazon rainforest. From lush lowland rainforests to towering canopies and tranquil oxbow lakes, the lodge's surroundings are a living testament to nature's beauty and complexity.
How to Get There
Reaching Tambopata Research Center Lodge is an adventure in itself.
The journey begins from Puerto Maldonado City; this small urban area can be reached by air from Lima or Cusco, both flights operated only by LATAM Airlines. There are flights daily coming from Lima. However, from Cusco, we can find direct flights on Mondays, Tuesdays, Wednesdays, and Saturdays.
Once at Puerto Maldonado Airport, our guide will take us to the lodge office, five minutes away, to check in and leave the heavy luggage we won't need during our stay in the Amazon. We'll then continue by car for a couple of hours to the Philadelphia pier, named after the community, and embark on a 2.5 to 3-hour scenic boat ride up to Tambopata River and to the lodge's doorstep, deep into the heart of the rainforest.
It's a long journey but accompanied by impressive views of the Amazon.
Activities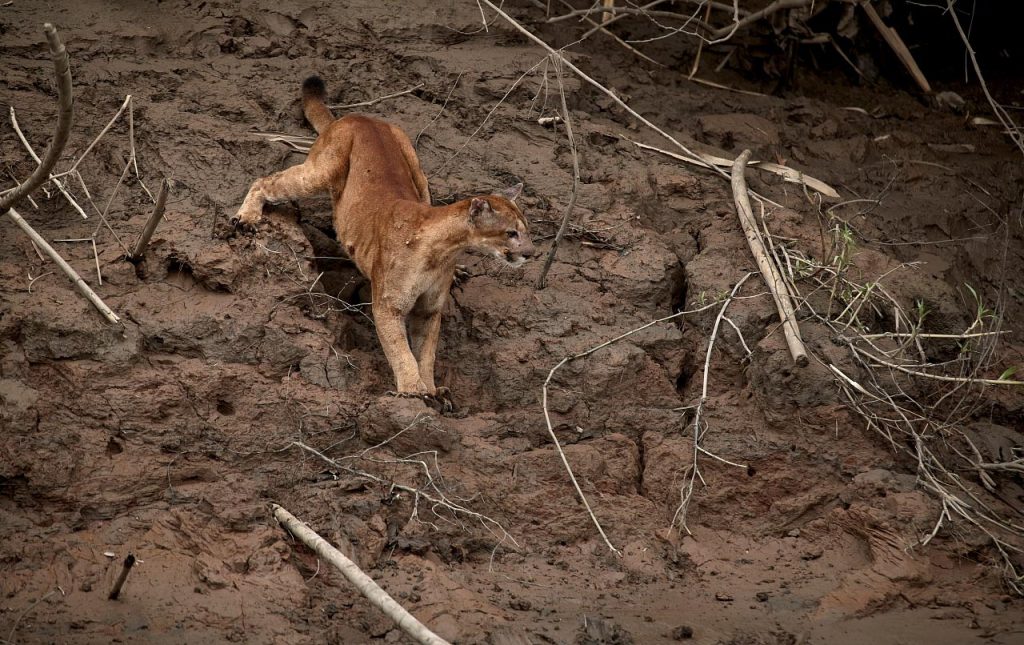 Tambopata Research Center Lodge offers various exciting activities to immerse you in Amazon's vibrant ecosystem. Moreover, they aim to provide a tailor-made experience offering an a-la-carte experience meaning you can choose what to do, and their guide will be there to provide the most suitable recommendations. Whether you are an avid hiker or a science passionate, you'll find something for you. Here is a list of the top 5 things:
Colorado Claylick, this morning's activity it's a must. It will give you a chance to have breakfast at the river's shores while waiting for the macaws with their vibrant colors to make their way down to the clay lick to feed themselves, and on your way back to the lodge, look for all sorts of wildlife.
Palm Swamp Trail, this short hike is a fun to-do. It will make you feel like an explorer dipping your boots in its swampy water while learning about the vegetation and encountering some wildlife.
Night Walk was likely one of my favorites and the one that made us feel more connected to nature. You only need a head flashlight to see the living creatures and diversity that can only be seen at night.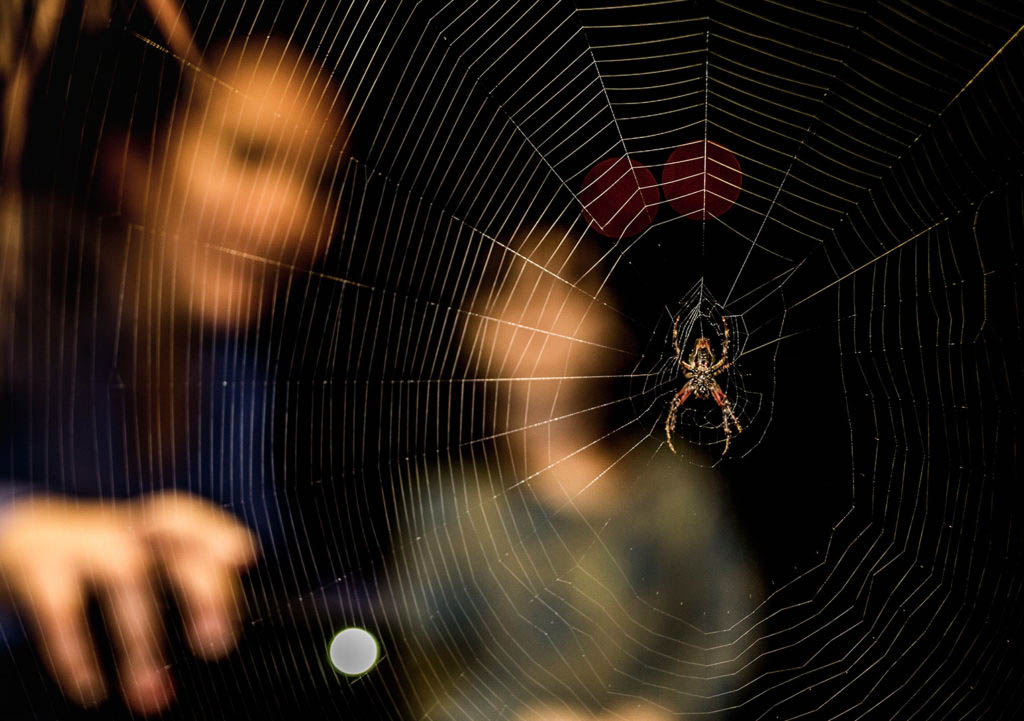 Discovering new species is an activity perfect for all ages and a way to immerse in the scientific project the lodge is working on. You will try to find a new insect species, which may vary depending on the season. While there, we were looking for certain moths species, which changed how I perceived these animals and helped me find beauty in them.
The rainforest Master hike takes through pristine trails where expert naturalist guides unveil the rainforest's secrets, from identifying unique plant species to spotting elusive howler monkeys and doing some birdwatching as well.
Finally, staying just in your room without walls lets you immerse in the jungle. It's only for some, but while staying there, I get to see some fantastic woodpeckers!
Tambopata Research Center Lodge offers a wealth of experiences that will leave you with a profound appreciation for the Amazon rainforest.
Comfort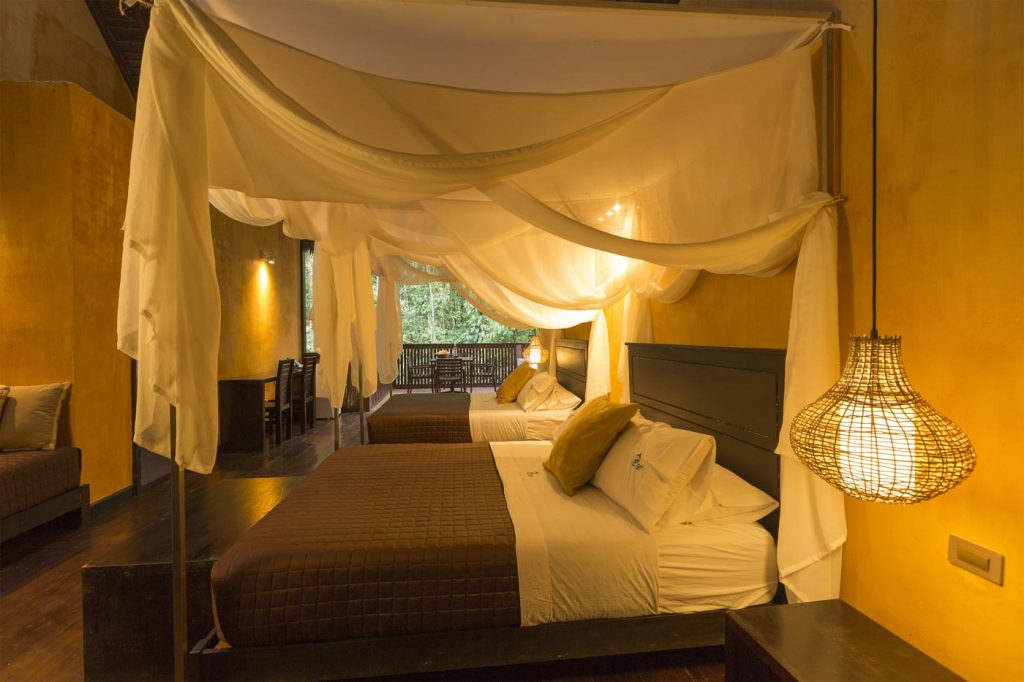 Some of you might wonder what you'd have to sacrifice to live such an experience, and let me tell you that the answer is minimal.
I was surprised to have such comfort in the middle of nowhere. From a bathtub and a private balcony (if staying in the Suite), having a great wifi signal to keep yourself connected and enjoy the variety of local food each meal. You don't have to compromise much to enjoy this adventure!
When to Go There: Seasons and Best Time to Visit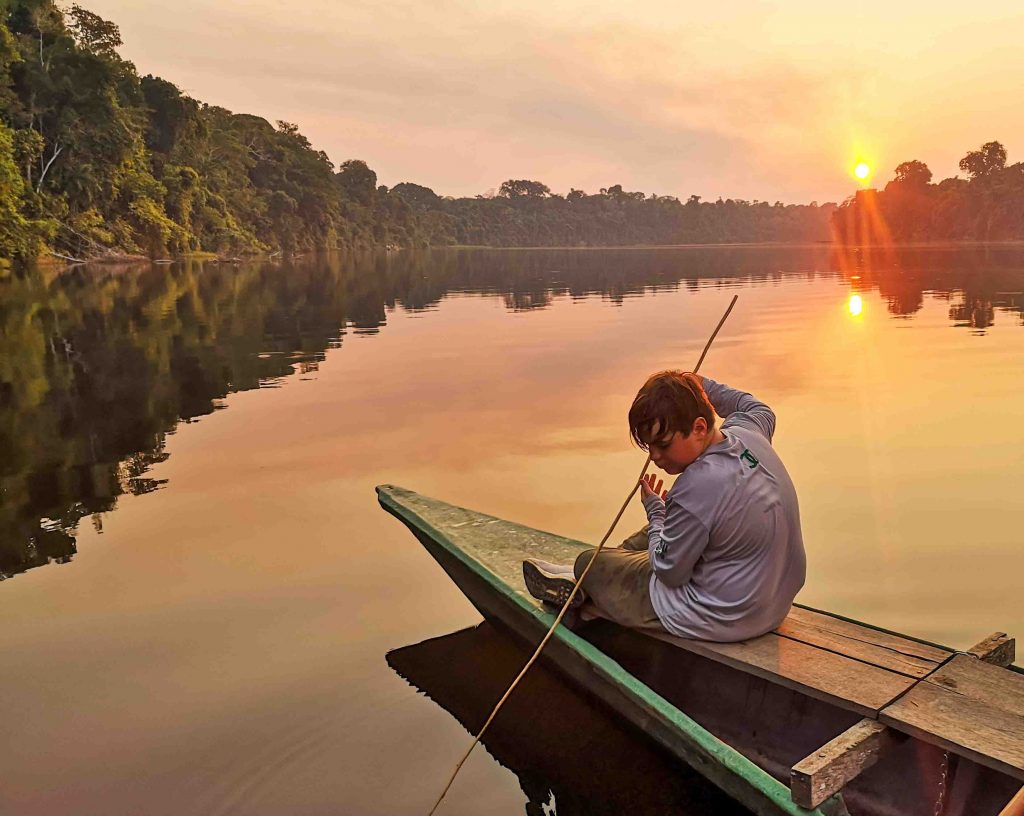 The Tambopata region showcases its unique charm throughout the year, with each season bringing distinct highlights. The dry season, from May to September, offers relatively cooler temperatures and clearer skies, making it an excellent time for wildlife spotting and outdoor activities. The wet season, from October to April, unveils the Amazon's vibrant colors as the rainforest flourishes, creating a lush and rich landscape. During this time, birdwatching and witnessing the courtship rituals of various species become unforgettable experiences.
Tips and Recommendations:
To make the most of your Tambopata Research Center Lodge experience, we offer the following tips and recommendations:
Pack lightweight, breathable clothing suitable for tropical climates. Don't forget essentials like insect repellent, sunblock, and a rain jacket.
Bring a pair of binoculars and a headlight to appreciate the diverse birdlife and wildlife encounter fully.
Embrace the spirit of adventure and be prepared for the unexpected. The rainforest is full of surprises, and each day holds new discoveries, and sometimes the weather does its treatment.
Respect nature and follow the guidance of your knowledgeable guides. They will ensure your safety while maximizing your encounters with wildlife.
Support sustainable practices by using eco-friendly products and bringing a water bottle so you can minimize your ecological footprint.
Are you ready to embark on a journey of a lifetime? Tambopata Research Center Lodge eagerly awaits your arrival, promising an immersive experience amidst the wonders of the Amazon rainforest.
Book your adventure today with us, and be prepared to create memories that will last a lifetime.