Greetings, culture enthusiasts! On International Museum Day, we'll embark on a captivating journey through Lima's vibrant museum scene. Beyond its renowned culinary fame, Lima boasts an array of captivating museums that transport you through time. Join us as we unveil the top 5 Lima museums that promise an exciting blend of history, art, and exploration. Get ready to discover the cultural treasures of the city!
#1 MALI (Museum of Art of Lima)
Prepare to be dazzled at the MALI! Immerse yourself in Peru's rich heritage as you wander through the vast collection of paintings, sculptures, and textiles. MALI Museum, nestled within the awe-inspiring El Palacio de la Exposición, originally conceived as the venue for Peru's momentous "Great Exhibition of Arts, Sciences, and Industries." From ancient pre-Columbian masterpieces to contemporary works, this museum presents a playful fusion of history and creativity.
Address: Paseo Colón 125, Lima
Open Hours: Tuesday to Sunday, 10:00 AM – 7:00 PM
#2 Larco Museum: Unleash the Unexpected!
Prepare for a mind-blowing adventure at the Larco Museum! Uncover ancient secrets and dive into the extraordinary world of pre-Columbian art and archaeology. Larco Museum will give you an in-depth look at the Andean worldview that will help you understand the development of pre-Columbian societies. But hold on tight, because this museum has an unexpected twist—its renowned collection of erotic pottery! Let your curiosity run wild as you explore the galleries adorned with dazzling ceramics, textiles, and gold and silver treasures. Don't forget to stroll through the enchanting gardens and discover the museum's unique storage facility, where artifacts come to life.
Address: Av. Simón Bolívar 1515, Pueblo Libre, Lima
Open Hours: Monday to Sunday, 10:00 AM – 7:00 PM
#3 Amano Museum: Time Traveling Tales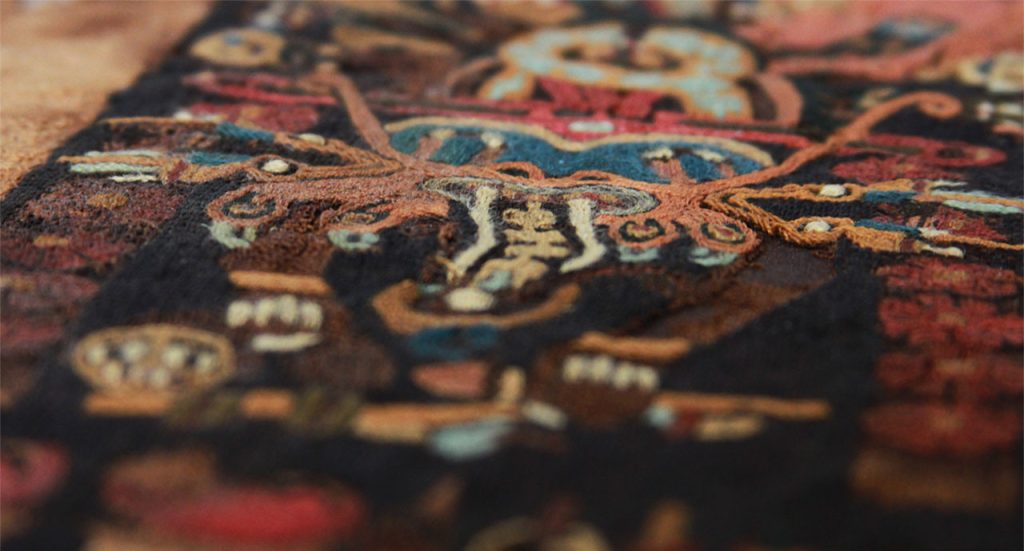 Experience the captivating Amano Museum, a journey through Peru's textile heritage. Four rooms unfold three expositional concepts, tracing the evolution of textiles. Explore the chronological sequence, from Chavín to Inca cultures, showcasing intricate patterns and techniques. Witness the entire textile production process in the Raw Materials and Textile Tools Room, marveling at mastery and versatile applications. Delight in the intricate craftsmanship and marvel at the delicate details that make each artifact a portal to the past.
Address: Retiro 160, Miraflores, Lima
Open Hours: Tuesday to Sunday, 10:00 AM – 5:00 PM
#4 Pedro de Osma Museum: A Stroll through Colonial Elegance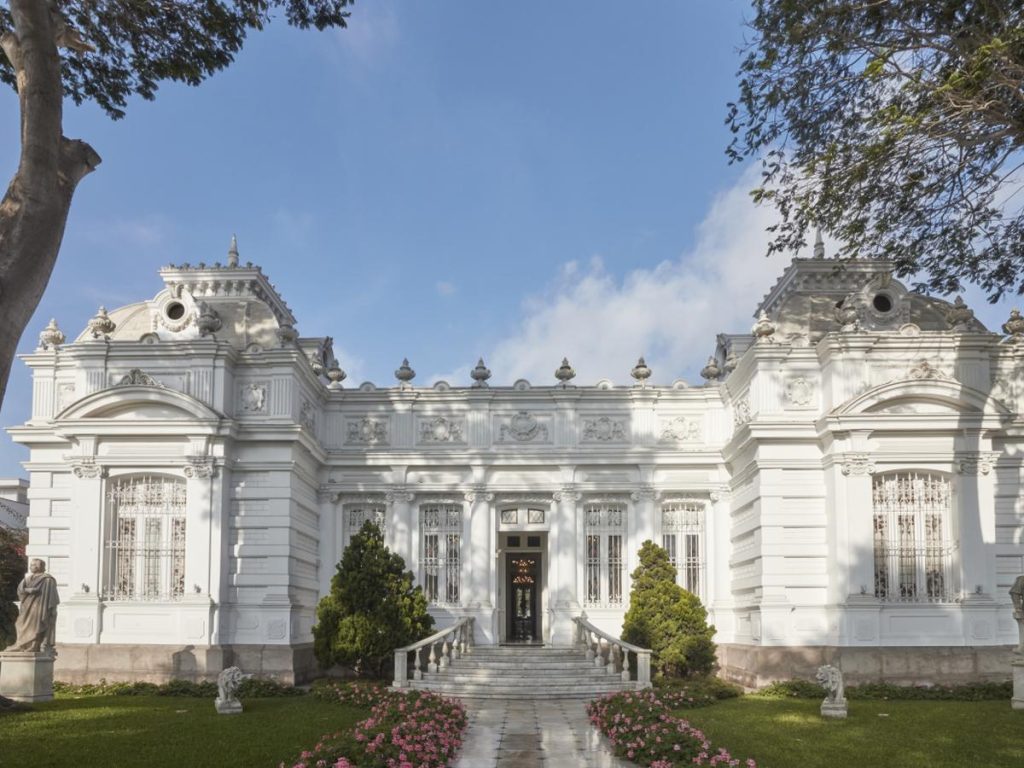 Step into the enchanting world of colonial art at the Pedro de Osma Museum, where elegance meets playfulness! Explore the beautifully restored mansion and discover a treasure trove of paintings, sculptures, and decorative art from the 16th to the 19th centuries. Immerse yourself in the grandeur of Lima's history as you wander through the elegant galleries. Feel like a time-traveling noble as you admire the period furnishings and the stunning religious artworks that evoke a sense of awe.
Address: Av. Pedro de Osma 421, Barranco, Lima
Open Hours: Tuesday to Sunday, 10 AM – 6 PM
#5 Museum of the Nation: Unleash Your Inner Peruvian
Step into the Museum of the Nation, a treasure trove of Peru's rich heritage, housing thousands of original pieces spanning the country's diverse history. This museum gathers over 12,500 pre-Hispanic artifacts obtained through archaeological research and the recovery of illegally trafficked goods. The collection boasts remarkable ceramics, metals, and textiles from cultures such as Paracas, Moche, Wari, and Lima, alongside more than 2,500 historical pieces from the colonial, republican, and contemporary eras. With a grand total of over 15,500 artifacts, the Museum of the Nation invites you to embark on a captivating journey through Peru's remarkable past.
Address: Av. Javier Prado Este 2465, San Borja, Lima
Open Hours: Tuesday to Sunday, 10:00 AM – 5:00 PM
As we celebrate International Museum Day, embark on a journey that blends history, art, and whimsy, as each museum offers a unique experience that will leave you enchanted and inspired. From the unexpected delights of the Larco Museum to the time-traveling tales at the Amano Museum, Lima's cultural marvels are ready to captivate your imagination. So, grab your sense of wonder and set off on an adventure that will unlock the vibrant soul of Lima's artistic and historical treasures!