Peru is a wealthy country in nature, culture, and history, with many regions and sites to visit and explore. 5 days don't seem enough to enjoy all of that, but we can make most of them. Here are some ideas of what to do with 5 days in Peru.
#1 Cusco & Machu Picchu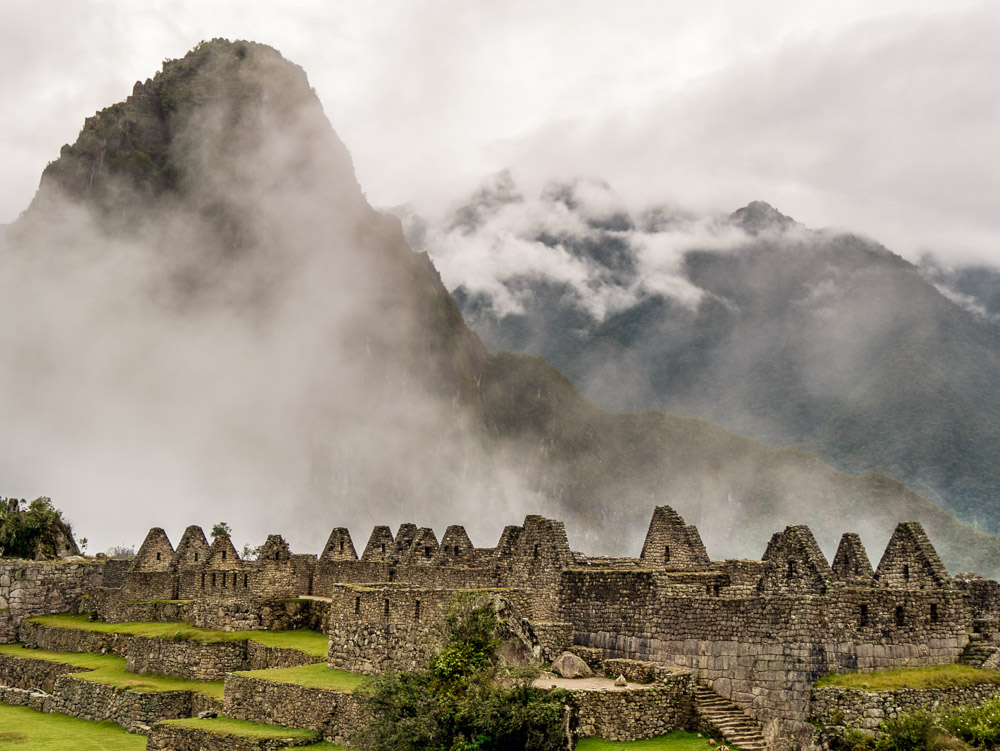 No wonder Cusco is one of the most famous destinations in Peru. This ancient Inca city holds remarkable history, amazing landscapes, and delicious food, the perfect elements for a short but meaningful stay in Peru. This 5-day itinerary in Cusco allows people to visit the main Cusco cities in the most flexible, authentic, and inspiring manner. Take a journey through time, and let us show you the very best of the Land of the Incas.
| | | |
| --- | --- | --- |
| Date | Activity | Overnight |
| Day 1 | Arrive in Cusco & Journey to the Sacred Valley | Sacred Valley |
| Day 2 | Moray Circular Terraces & Maras Salt Ponds | Sacred Valley |
| Day 3 | Ollantaytambo Fortress & Machu Picchu | Sacred Valley |
| Day 4 | Return to Cusco & Walking City Tour | Cusco |
| Day 5 | Departure Day | |
Arrive in Cusco and travel to the Sacred Valley of the Incas. This valley is the perfect way to start your trip to Cusco or Peru, as its lower elevation helps with acclimatization.
On your second day in Cusco, you'll visit the most popular sites in the area: Moray, a unique Inca site consisting of which seems to be an agricultural experimental station, and Maras, an impressive salt-extraction complex composed of thousands of small terraces.
After a relaxing afternoon, continue your third day in Peru with a morning exploration of Ollantaytambo Fortress before heading to the crown jewel of this trip, Machu Picchu. The same morning, board a comfortable train to Aguas Calientes and discover the ancient city of Machu Picchu. Return to Cusco on the fourth day and walk through the markets, bohemian neighborhoods, and cobbled streets of this charming city. See all the details of the itinerary.
#2 Peru Off-The-Beaten-Path: Huancaya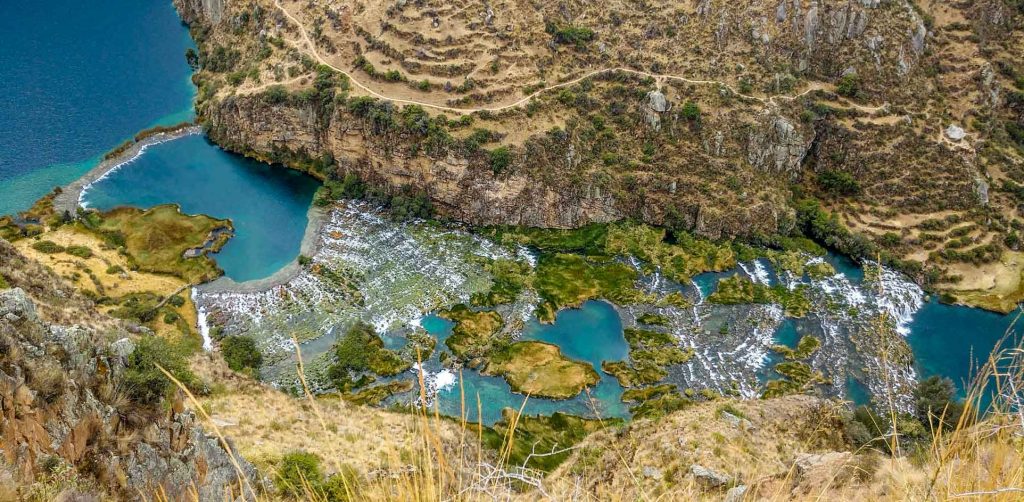 Enjoy Peru as you've never imagined before! This itinerary takes you on an unforgettable journey to explore the beauty of the Andes of Lima and the Peruvian desert. Get ready to discover a side of Peru you didn't even know existed!
| | | |
| --- | --- | --- |
| Date | Activity | Overnight |
| Day 1 | Travel to Paracas & Sandboarding in the California Desert | Lima |
| Day 2 | Ballestas Islands Tour & Journey to Lunahuana | Paracas |
| Day 3 | Scenic Journey from Lunahuana to Huancaya & Vilca | Huancaya |
| Day 4 | Hike Through Lagoons & waterfalls in Nor Yauyos Cochas | Huancaya |
| Day 5 | Traditional Pachamanca at Laraos community & Departure Day | |
Start your trip in the coastal desert of Peru, traveling from Lima to Paracas, where you'll venture into the California desert's dunes aboard powerful sand buggies. This desert is the perfect place to enjoy the Paracas' vastness without being surrounded by dozens of people. The day after, take a boat trip to the Ballestas Islands and visit the Paracas National Reserve's beautiful beaches.
On your third day, go on a fascinating route to the Nor Yauyos Cochas Landscape Reserve, a pristine region in the country. On the following days, you won't only enjoy the fantastic landscapes, lagoons, and waterfalls of Huancaya and Vilca. This trip also lets travelers connect with locals, share stories, and spend some nights with a local family. On the last day, taste a traditional Pachamanca, from-farm-to-table with the Laraos community before departing. See all the details of the itinerary.
#3 Kuelap & Gocta Waterfall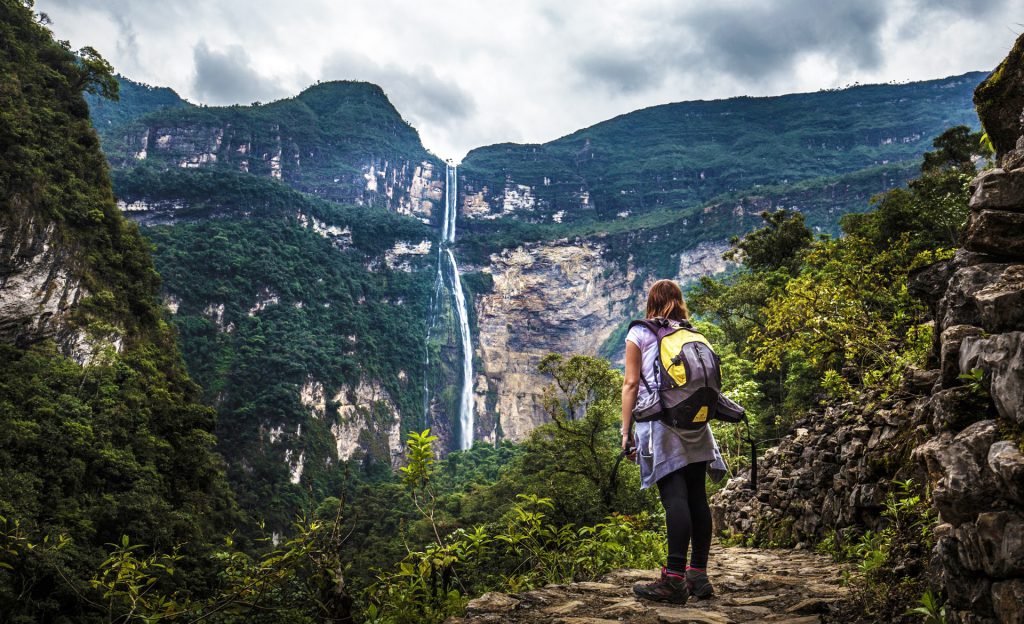 With over 5,000 years of history in Peru, the Inca Empire is just the tip of the iceberg! Head north and discover Gocta Waterfall and Kuelap, an impressive Chachapoya fortress known as the Machu Picchu of the north. Discover the best of Northern Peru: Amazonas.
| | | |
| --- | --- | --- |
| Date | Activity | Overnight |
| Day 1 | Arrive in Lima | Lima |
| Day 2 | Arrive in Jaen & Drive to Cocachimba | Cocachimba |
| Day 3 | Discover the Gocta waterfall | Cocachimba |
| Day 4 | Cableway to Kuelap Fortress & Drive to Lamud | Lamud |
| Day 5 | Departure Day | |
Kick off the trip by boarding a flight to Jaen in Cajamarca after a well-deserved night's sleep in Lima. Once in Jaen, you'll take the road to Cocachimba for about 3 hours, the base town for visiting the Gocta waterfall. After waking up with the breathtaking views of the cloud forest, the third day will start with a hike to the base of Gocta Waterfall, one of the tallest falls in the world (771m /2520 ft). This route takes about 3 hours along 6km through cultivated fields and into the cloud forest, home of the yellow-tailed woolly monkey, mountain sloth, and the magnificent cock-of-the-rock, Peru's national bird.
Continue the next day traveling to Tingo to take the local cable car to the spectacular historical site of Kuelap. This ancient fortress belongs to the Chachapoyas people, located above a mountain ridge at 9,850 feet.
End your trip relaxing at a charming riverside lodge in Lamud before departing Peru. See all the details of the itinerary.
#4 Off the beaten path: Ica & Paracas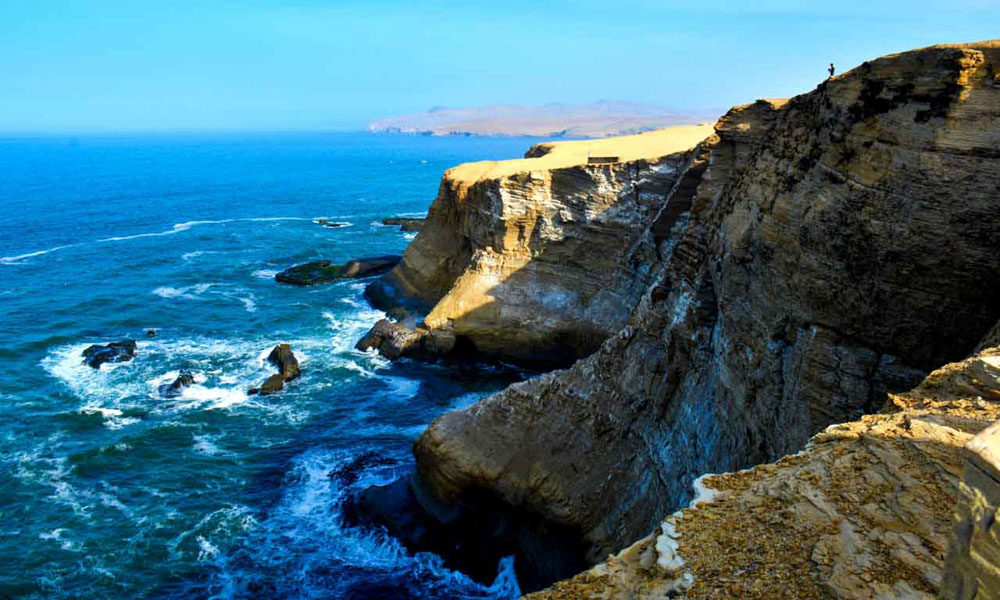 Ending a Peru trip at a nice hotel in front of the beach sounds like a good idea. But what better way than also venture into the country's coastal deserts in an entirely different manner! This trip is the perfect combination of fun activities, wildlife, and relaxation in just one place.
| | | |
| --- | --- | --- |
| Day | Activity | Overnight |
| Day 1 | Drive from Lima to Ica, Visit a Pisco 17th Century Hacienda & Wine Tasting | Ica |
| Day 2 | Morning at a Vineyard Hotel & Afternoon Sandboarding at California Desert | Paracas |
| Day 3 | Scallop farm & Paracas National Reserve | Paracas |
| Day 4 | Ballestas Islands & Departure Day | |
Set off to Ica in a 300km drive along the Panamerican Highway to visit a 17th-century vineyard, La Caravedo. At this vineyard, taste and learn about Pisco, Peru's National drink. Continue to Viñas Queirolo, a charming Republican-style manor in the heart of a 500-hectare vineyard, to learn more about wine and spend the night.
On the second day, break your journey with a relaxing morning before getting back in the car and travel to Paracas. At California Desert in Paracas, board your sand buggies and go on a ride through the dunes of this Sahara-like desert. Start your third day with the beautiful views from your beachfront hotel before heading on a visit to a scallop farm in Paracas National Reserve. Finally, on the last day, take a boat excursion to the Ballestas Islands, also known as the little Galapagos, looking for the fantastic Peruvian marine wildlife. Peru is mainly known for Machu Picchu, but this trip will show you a completely different country's side. See all the details of the itinerary.
#5 Cusco & The Short Inca Trail to Machu Picchu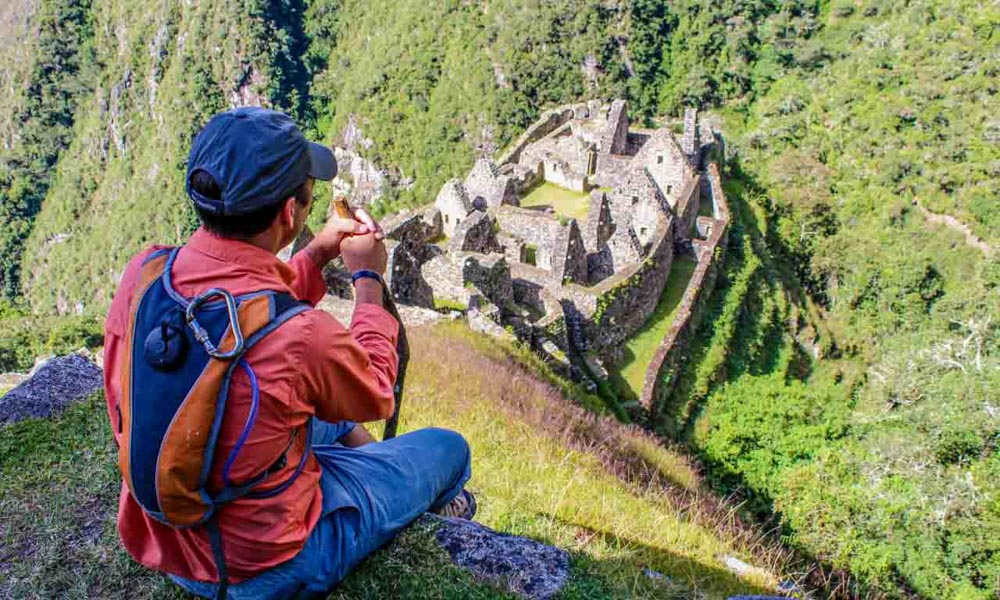 Hiking the Inca Trail to Machu Picchu is a must for many travelers, but not everybody has the time required to do it. For those cases, the Short Inca Trail to Machu Picchu is a great option, as it allows people to hike part of the trail and reach Machu Picchu in just one day. This itinerary lets you take the Inca Trail and enjoy Cusco at a glance.
| | | |
| --- | --- | --- |
| Day | Activity | Overnight |
| Day 1 | Arrive in Cusco & Walking city tour | Cusco |
| Day 2 | Pisac & Ollantaytambo | Ollantaytambo |
| Day 3 | Short Inca Trail to Machu Picchu | Aguas Calientes |
| Day 4 | Machu Picchu, the Famous Inca Citadel & Return to Cusco | Cusco |
| Day 5 | Departure Day | |
Begin your trip enjoying Cusco with a hike to get a more authentic feel of this fantastic city and its people. Travel to the Sacred Valley on your second day and explore the exciting sites of Pisac and Ollantaytambo. At Ollantaytambo, there will be free time to explore this charming village that hasn't changed much since the Incas times.
The adventure starts on day fourth, taking the train to 108 km, the Short Inca Trail's starting point. Hike or about 6 hours through an ancient path, isolated mountains, and impressive scenery until finally arriving at Machu Picchu and Aguas Calientes. After a well-deserved rest, finally visit Peru's crown jewel, Machu Picchu! See all the details of the itinerary.
As you see, there are plenty of ways to enjoy 5 days in Peru. Those were just 5 ideas, but you can find countless manners. If you need help customizing your next trip to Peru in 5 days, contact us.
Happy traveling!