Peru's coast is over 3,000 kilometers (1800 miles) of amazing beaches and cliffs, offering magnificent out-of-this-world landscapes. While the southern beaches' weather and biodiversity are influenced by the cold Humboldt current, northern Peru beaches are influenced by the warm El Niño current. Both areas are extraordinary and unique. In this post, I will share my top 4 selections of hotels on the northern coast. I recommend these to tourists wanting to relax after hiking through archaeological sites, visiting museums, and horse riding mountains. This will be a well-deserved time to rest and eat some of Peru's best food!
#1 Kichic 
The name of this unique hideaway says it all. Ki comes from Japanese antique philosophy and stands for vitality. Chic indicates elegance and style. The combination of these two words defines what Kichis is all about.
This little hotel located in Las Pocitas, Mancora, was built with stone, wood, and mud and was inspired by ancient local building techniques. It has only nine rooms, each one with a unique personality. At Kichic, every corner has been specially decorated to invite guests to meditate, read a book, or just enjoy the sound of nature.
Kichic's restaurant is more than just food. They combine and experiment with new flavors and have obtained some unique dishes. Our favorites: Ceviche Kichic (a delicious tuna ceviche with coconut milk) and lomo saltado de atún (a perfectly cooked sauteed tuna loin).
What is what we like the most about this hotel? Their guests can participate in the yoga sessions they have every morning with some of the best teachers in the area. A whole hour to stretch, that's a luxury!
#2 Arennas
Arennas hotel in Las Pocitas, Mancora, perfectly combines nature and modernity. Its beautiful and ample pool, surrounded by palm trees and gardens, is the hotel's center. This is the perfect spot to hang out and have some drinks.
The hotel has ocean and garden view rooms, all with a neat and practical design, letting nature be the protagonist. Our favorite: the Arennas Hydromass Villa, a 90 m2 room with its own private hydromassage pool with the most fantastic view of the Pacific ocean!
This hotel has excellent common areas, perfect for tourists to relax and have fun. The restaurant serves excellent food and offers culinary experiences, such as a typical Peruvian ceviche cooking lesson or a bbq by night. We recommend getting the "leche de tigre" (tiger's milk) by the pool.
What is what we like the most about this hotel? The hotel's spa doesn't need any relaxation soundtrack since guests can listen to the sound of crashing waves!
#3 Punta Sal Bungalows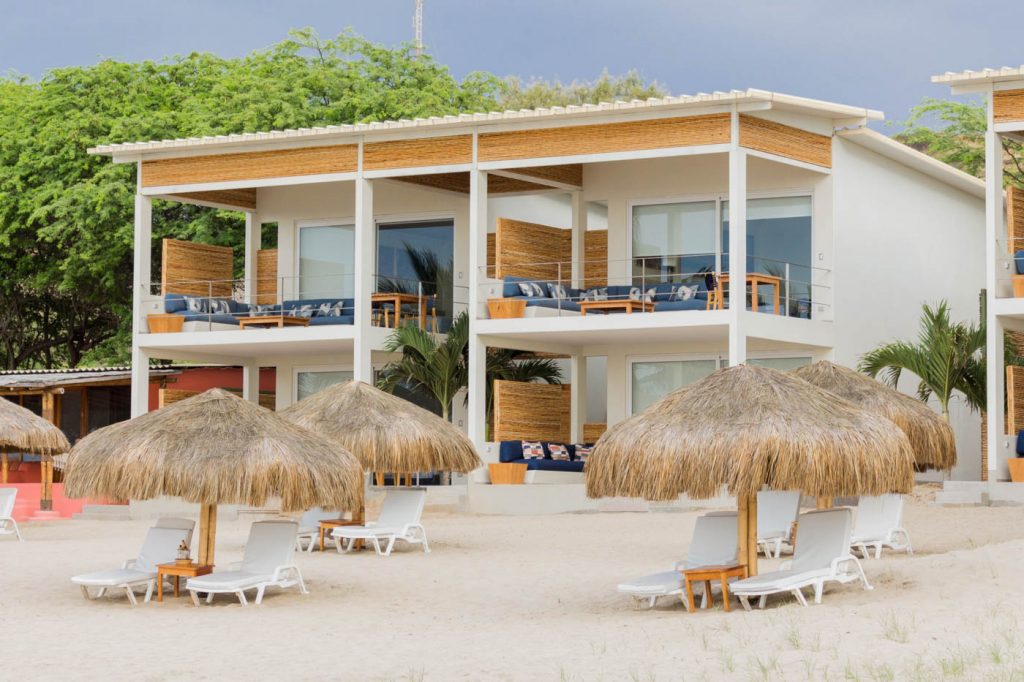 Punta Sal Bungalows is the northernmost hotel on this list. Although you might not believe it, this 20 km (12 miles) distance from Mancora makes a big difference. The ocean in Punta Sal beach is slightly warmer than in Mancora, and it is just perfect for people who like to float in the sea for hours.
The hotel has a nice pool and the best restaurant in Punta Sal, but we recommend that people go to Punta Sal to go out and have fun! This beach is known for its fantastic whale watching, whale shark swimming, and fishing tours. The three are just spectacular, once-on-a-life-time experiences.
Obviously, the hotel's restaurant offers dishes prepared with the freshest fish: from the ocean to your plate. We recommend the traditional ceviche.
What is what we like the most about this hotel? They have their own yacht and offer private tours to their guests. From a one-hour tranquil tour to a full-day extreme fishing tour, their service is faultless.
#4 Punta Luna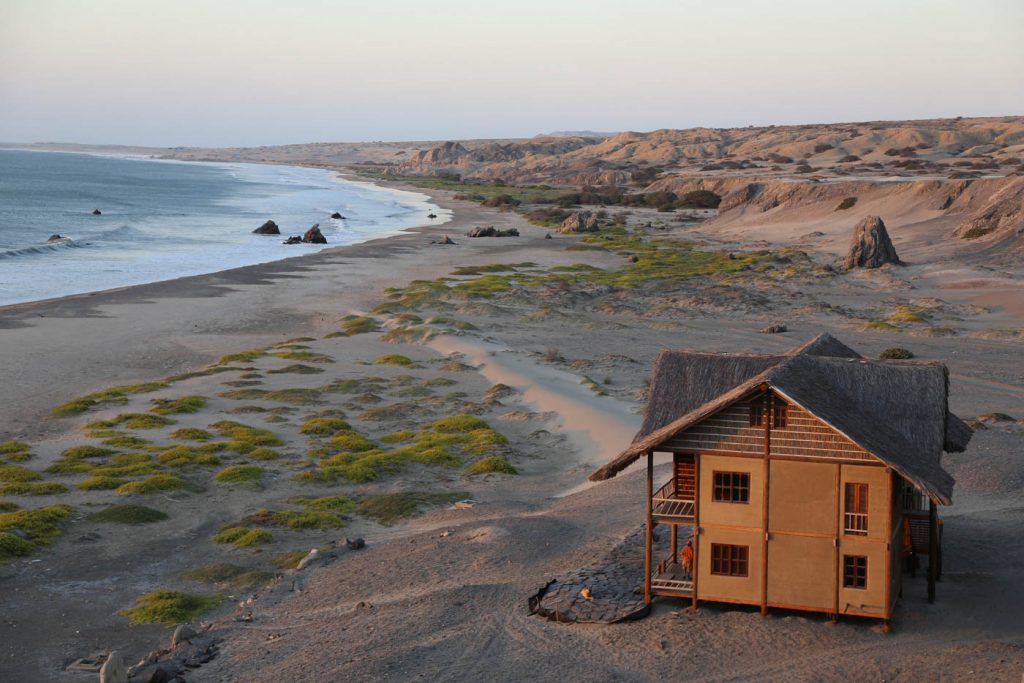 Punta Luna is actually not a hotel. It is a remote cabin in the middle of Illescas, one of the most pristine natural protected areas in Peru. Nevertheless, I have included it in this selection because visiting this place is a real luxury.
Illescas peninsula is a magical place. Its isolated beaches invite sea lions, penguins, flamingos, and even Andean condors to relax, eat or give birth to their babies. While these beaches are full of birds and mammals, only a few people have had the privilege to visit this place.
Punta Luna is located on a beautiful beach with the perfect wave for surfers and kitesurfers. It is possible to rent it and hire a cook that prepares delicious traditional northern dishes. Relaxing in the hammock while breathing fresh air and having good food is priceless!
What is what we like the most about this hotel? It is surrounded by some of the most impressive landscapes in the whole country, home to many animal species!